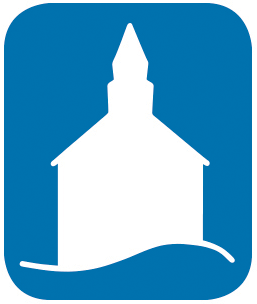 MIKE'S PICKS: PODCAST, TRAINING, ARTICLES ON MINISTRY
CONFERENCE TO FOCUS ON "CHURCH FORWARD"
Clare Jewell, director of Regular Baptist Builders Club and coordinator of Regular Baptist Church Planting, will be the featured speaker at the IL-MO Association of Regular Baptist Churches Conference April 1–2 at First Baptist Church, Pana, Illinois. The theme for the speaking sessions will be "Church Forward: Embrace the Possibilities for the 21st Century."
ALPHA OMEGA CONFERENCE
David Gunn, director of Regular Baptist Press, will be a presenter at the Alpha Omega Conference, April 3–7, hosted by Shasta Bible College and Graduate School. In joining other scholars as they speak on pertinent topics, David will present "Why Christ? The Case for the Resurrection" and "Why Cessationism? The Case against Signs and Wonders."
BIBLICAL COUNSELING AND DISCIPLESHIP CONFERENCE
Pastor Doug Crawford and West Cannon Baptist Church of Belmont, Michigan, will host the Biblical Counseling and Discipleship Conference over three weekends, March 15–16, April 12–13, and May 17–18. The hosts underscore that this conference is not just for pastors and counseling professionals but for every adult believer, because Biblical thinking and Biblical counsel are essential to answering the challenges of life we all face. Crawford says, "We are excited to invite other church families to join us because we are passionate about seeing believers biblically equipped for the glory of God." Each conference weekend, learn from Dr. Steve Viars and his team of counselors, enjoy fellowship and refreshments during session breaks, and enjoy lunch each Saturday.
GOD REVEALED APOLOGETICS CONFERENCE
The Center for Biblical Apologetics and Public Christianity is pleased to sponsor the God Revealed Apologetics Conference at Cedarville University on March 27. This one-day conference will equip Christians to think carefully, Biblically, and pastorally about how they can live, model, and share the gospel in a broken world. The main speaker will be Dr. Al Mohler, president of The Southern Baptist Theological Seminary. Registration is not required. You can purchase a Backstage Pass for $10, which includes a free book and priority seating at both the afternoon keynote address and the live recording of The Briefing podcast.
"PURITAN PREACHING AND PRAYING" PULPIT DAY
Faith Baptist Bible College and Theological Seminary will hold Faith Pulpit Day on March 28, addressing the theme "Puritan Preaching and Praying." American journalist H. L. Mencken said, "Puritanism is the haunting fear that someone, somewhere, may be happy." But Puritan writings are making a comeback in popularity within conservative Christianity. The college cordially invites you to attend Faith Pulpit Day as guest speaker Dr. Mark Minnick presents an insightful overview of the Puritans and explores the incredible value of their writings for Christians today.
CONFERENCE DISCUSSES "UNPACKING FORGIVENESS"
The Wisconsin Association of Regular Baptist Churches will present its Church and Culture Conference on April 13, featuring Dr. Chris Brauns speaking on "Unpacking Forgiveness." Regular Baptist Press offers two books by Dr. Brauns: Unpacking Forgiveness and When the Word Leads Your Pastoral Search.