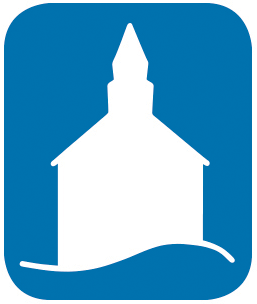 NEWS FROM REGULAR BAPTIST MINISTRIES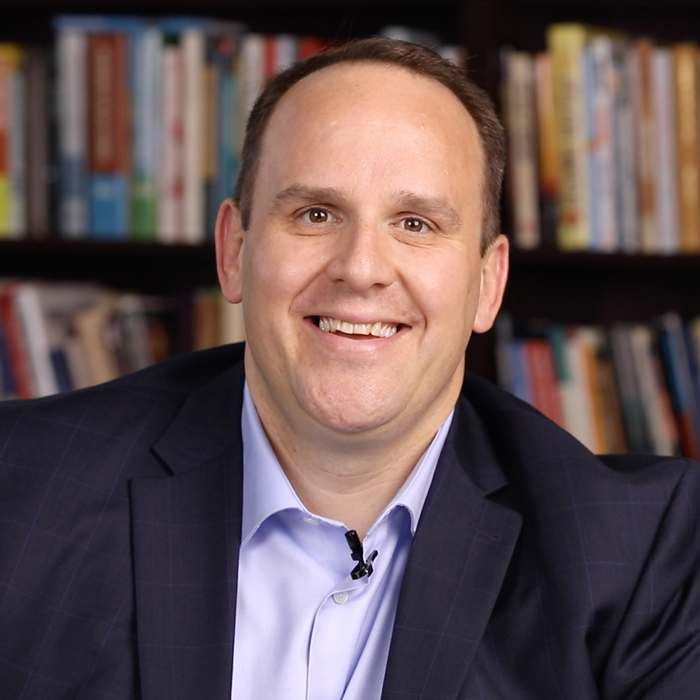 Mike Hess, GARBC National Representative

Over the next couple of months I'll be traveling extensively—preaching the Word, encouraging church leaders and pastors, and sharing what God is doing within the ministries of the GARBC. My travels will take me to several states, many churches, and various ministry contexts. But my overarching goal for every meeting is to help churches makes disciples through healthy local churches.
Last month we were able to help churches financially with their revitalization efforts, and I've spoken to several pastors about bringing their churches into the GARBC. The culture around us is destitute of any kind of hope outside of the gospel of Jesus Christ. If the cultural downward trend is going to change, it will be because of a strong presence of healthy and doctrinally solid churches both here and abroad.
That's why it is our firm conviction that churches are never better off going it alone.
Just as you, as an individual Christian, are spiritually healthy when you connect your life to other growing Christians, churches are more effective when they lock arms with other doctrinally aligned churches.
Regular Baptist International

We rejoice in the funds that were donated over the last month to assist our international partners in Haiti who were affected by an earthquake in August.
There is still an urgent need for Regular Baptist International to replenish its compassion fund. Donations from this fund are sent to partnering ministries and their churches when they need to recover from disasters. Consider donating to the compassion fund.
Thanksgiving and Christmas are nearly upon us. This year, instead of your church taking on a charity project for a broad-reaching organization, give to Regular Baptist International with a harvest offering or Christmas giving project. We can help your church identify a specific project to fund. Just ask us.
One project will help partnering ministries in Haiti. Earthquake damage, the political climate, violence, and a scarcity of resources have made transportation difficult for pastors. That difficulty limits their ability to shepherd their flocks and run small businesses to sustain their ministries. A donation of $1,000 can provide a motorcycle and resources for one pastor to help him minister. Six pastors need this assistance. Will your church sponsor one?
Mark Johnson, Treasurer and Controller

Last month we highlighted the opportunity this time of year brings for your church to review its children's ministry safety programs. With 2022 on the horizon, it's also a great time to review governance standards and make sure all your church's documents and policies are in order.
Several legal challenges to religious freedom have arisen in recent years. While the court decisions that came out of them were mostly favorable to churches, those cases shone light on the importance of making sure vital documents and standards—such as the church constitution, bylaws, and policies—are up to date.
For example, many churches serve their communities by offering their facilities as meeting and event spaces. It's vital that these arrangements be subject to comprehensive policies and legal disclaimers that are in accordance with the church's governing documents and best protect the church in light of applicable law.
Regular Baptist Ministries can provide insight and help churches with best practices in these and other matters. Just send us a note!
Manning Brown, Director of Regular Baptist Chaplaincy

Sept. 11 marked the 20th anniversary of the 9/11 attacks. The reverberations of those attacks still resonate with so many.
On Sept. 12 I spoke during at a remembrance event, where I shared about my experience as a member of the military on 9/11. I also shared about my experiences as a police chaplain and how communities can support officers.
In the few months I have served with my local police department, I have had the privilege of getting to know these men and women who serve my community. They are no less dedicated than those who have come before, but the environment in which they serve is dramatically different.
Please pray for first responders and their families. The challenges they face daily are not for the faint of heart. Also pray for our chaplains. Pray that they will gain insight on how they can minister better, sharing Christ while providing Christ-centered counsel, comfort, and care.
Your continued support is vital. Please prayerfully consider giving to this important ministry of the GARBC. To find out how you can help us reach our annual financial goal, please go to RegularBaptistChaplaincy.org/donate.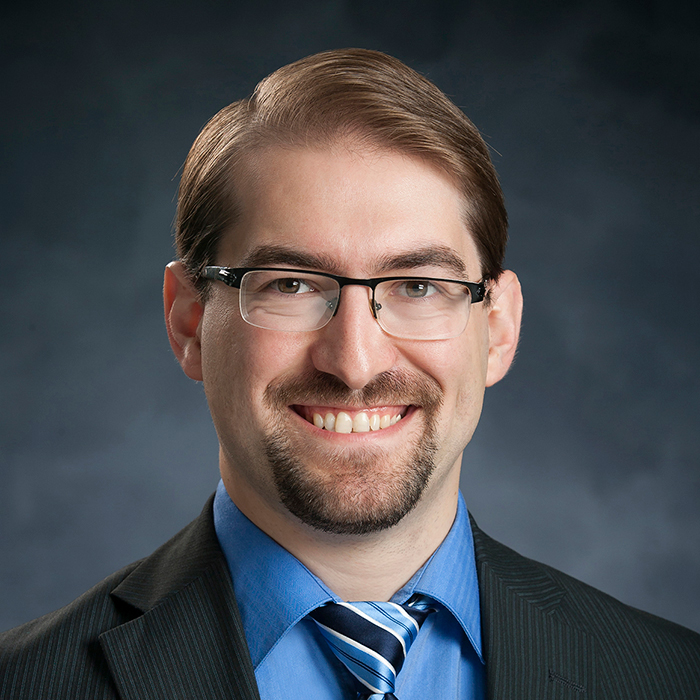 David Gunn, Director of Regular Baptist Press

Regular Baptist Press is pleased to announce the publication of Called: Living for Christ in a Carnal Culture. In this women's Bible study on 1 Corinthians, Deborah Spink explains that the best way to "redesign" your church is to refurbish yourself by living in the power of the Holy Spirit. Called examines a struggling church and the apostle Paul's inspired message to that church. His teaching on unity, God's power, marriage or singleness, spiritual gifts, and so much more will help you become more Christlike. And a church full of Christlike believers is a refurbished church! Called is available for preorder now.
Clare Jewell, Director of Generate
Generate held its first Church Solutions Conference Sept. 17 in Meridian, Idaho. The attending churches committed to getting on a path toward reproducing disciples, leaders, and churches.
Upcoming conferences will take place Oct. 1 in Flint, Michigan; Oct. 7 in Spring City, Pennsylvania; Oct. 13 in Centennial, Colorado; and Nov. 2 in Hope Mills, North Carolina. Please pray for positive responses. And please join us at one of these conferences by registering at Church Solutions Conference.
Generate recently received several applications for grants. The board will meet in November to determine which grants it can give. Please pray for much wisdom.
REGULAR BAPTIST MINISTRIES  TEAM ITINERARIES
Mike Hess
National Representative
Assisting pastors and churches in the GARBC
Oct. 5: Illinois-Missouri Association of Regular Baptist Churches Fall Conference, Faith Baptist Church, Winfield, Illinois
Oct. 10: Faith Fellowship Baptist Church, Kansas City, Missouri
Oct. 12: Central Baptist Theological Seminary Annual Bible Conference, Plymouth, Minnesota
Oct. 17: Washington Heights Baptist Church, Dayton, Ohio
Oct. 18–20: Ohio Association of Regular Baptist Churches state meeting, Washington Heights Baptist Church, Dayton, Ohio
Oct. 22–24: Missions conference, Cornerstone Baptist Church, Lakeland, Florida
Kerry Watkins
Director of Church Engagement

Oct. 5: Illinois-Missouri Association of Regular Baptist Churches Fall Conference, Faith Baptist Church, Winfield, Illinois
Oct. 11–12: Michigan Association of Regular Baptist Churches Annual Conference, Forest Hills Baptist Church, Grand Rapids, Michigan
David Gunn
Director of Regular Baptist Press
Representing Regular Baptist Press and resourcing churches
Oct. 3: Grace Church, Springfield, Illinois
Oct. 5: Illinois-Missouri Association of Regular Baptist Churches Fall Conference, Faith Baptist Church, Winfield, Illinois
Manning Brown
Director of Regular Baptist Chaplaincy
Representing Regular Baptist Chaplaincy and resourcing churches and chaplains
Clare Jewell
National Church Planting Coordinator for Regular Baptist Churches
Director of Regular Baptist Builders Club
Assisting in church planting and developing leaders

Oct. 1: Church Solutions Conference, Flint, Michigan
Oct. 4–6: Hispanic Ministry Summit, Harrisburg, Pennsylvania
Oct. 7: Church Solutions Conference, Spring City, Pennsylvania
Oct. 13: Church Solutions Conference, Centennial, Colorado
Oct. 18–20: Ohio Association of Regular Baptist Churches state meeting, Washington Heights Baptist Church, Dayton, Ohio
Oct. 21–22: Catalytic Conversations Conference, Harrisburg, Pennsylvania
Oct. 22–23: ABWE 24-Hour Demo, Harrisburg, Pennsylvania
Mark Johnson
GARBC Treasurer/Controller
Representing Regular Baptist Ministries and resourcing churches