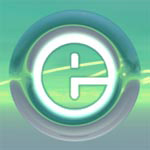 I'm not sure why it strikes me as curious to go to another country and see U.S. icons such as the golden arches, the face of Colonel Sanders, or a Nike label. Seeing these things really shouldn't surprise me, because these companies are intentionally building international distribution into their business model. This issue of E-Info reminds me of the far-reaching influence of the GARBC. God's plan for His church is not isolated to one town or one country, but extends to all nations. As you read these features and see all that is happening, thank God that you are part of an international effort that is transforming lives by God's grace for all eternity. "Together we can accomplish more."
Your friend,
John Greening
Regular Baptist Churches National Representative
Enjoy NOVEMBER 2016 E-Info:
Prayer Support for Church Planting

Praise for Regular Baptist Press International in India
Praise for 2017 IPFBM Conference Venue
Prayer Emphasis Increases Our Vision
Military Chaplains Face Greater Challenges
Council of Eighteen to Meet
2016–17 Church Directory Is Ready for You
Hurricane Devastates Churches in South Haiti
Pray for Regular Baptist Builders Club Meeting
The Best Investment for Students
Regular Baptists Around the Country
GARBC Team Itineraries
Improving Your Ministry Skills
Inspired Conference
Women's Renew Conference
NARBC Camp Conference
Additional Opportunities for Enrichment
Presenting . . . Baptist Fellowship Press!
The Gifts of Christ RBP Bible Study
Construction/Handyman Skills Needed in Florida
E-Info, a GARBC newsletter, communicates information about association happenings, ministry development, church events, and service opportunities. Share your ministry-related information by contacting the GARBC Resource Center.