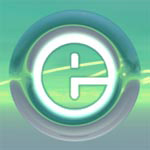 I am delighted with the Council of Eighteen's recommendation of Mike Hess as the next national representative of the GARBC. Mike and his wife, Christina, will bring a strong ministry skill set that I believe God will use to expand the association's influence.
Mike will be introduced and will speak to the churches during our 2018 GARBC Conference, June 26–29. I invite you to register for the conference so you can participate in the vote to approve Mike as national representative and to be part of recognizing this new leader. Mike will benefit greatly by your encouragement and support, as have I through these years of serving the churches in our association. See you at the conference!
Gratefully,
John Greening, National Representative
Being God's Giver
Ministry House Offers Pastors and Families Refreshment

Transportation Need for Pastors
Kenyan Church Facility Mistakenly Destroyed
Mike Hess, National Representative Candidate

2018 GARBC Conference: A New Face of the Association
Conference Expense Scholarships Available
An Invite to Fellowship in the Association
New Women's Bible Study by Amy Dunham
Two Invitations to Lunch
Regular Baptists Around the Country
Regular Baptist Ministries Team Itineraries
Improving Your Ministry Skills
Preconference Training: Ministering in a Politically Polar Environment and to Transgender People
Preconference Training: Reaching People and Growing Your Church
Preconference Module: Strategic Planning
GARBC Conference Module: Turning Guests into Family

LYFE Women's Conference
Rhythms of Ministry Panel Discussion
Protect Young Eyes Parent Presentation
School of Church Planting
Brotherhood Mutual: Insurance Provider to GARBC Churches
Redeemed: Women's Study on Book of Ruth

Total Transformation: Women's Study on Spiritual Renovation
Pastor Seeking Help with Gospel Media Project
Pastor Inviting Public School Teachers to Form Caucus
Arkansas Church Seeking Pastor
New Book on the Rise of Liberalism in Northern Baptist Life (1870–1920)
A Greeting Card to Honor the Christian Woman in Your Life
Devotional: Dare to Walk on Water
E-Info, a GARBC newsletter, communicates information about association happenings, ministry development, church events, and service opportunities. Share your ministry-related information by contacting the GARBC Resource Center.