MINISTRY HELPS FOR SAME-SEX MARRIAGE ISSUE

Numerous inquiries have come into the Regular Baptist Ministries Resource Center regarding safeguards churches can institute in light of the recent Supreme Court decision on same-sex marriage. Since this issue requires careful evaluation to fully understand the implications of the decision and the appropriate responses, the following resources may be of assistance to you.
From the GARBC:

Other links:

"Marriage by Design" (includes reference to Alliance Defending Freedom's handbook, "Protecting Your Ministry")
CONFERENCE NEWS LISTINGS

Couldn't be at the GARBC Conference or want to relive it? Check out the following links:

Monday
Tuesday
Wednesday
Thursday
Friday
Plan now on attending the 2016 Conference in Oswego, Illinois, June 27–30. A great time for the whole family!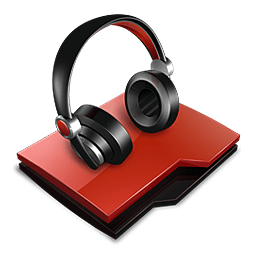 CONFERENCE AUDIO
Great preaching and teaching marked the 2015 GARBC Conference. Enjoy the following links:
CONFERENCE RESOLUTIONS

Voting messengers approved the following resolutions at the 2015 GARBC Conference:
JULY/AUGUST BAPTIST BULLETIN COMING YOUR WAY
Is your life being torn apart by a storm—either figuratively or literally? You'll find encouragement through others' stories in "An Anchor through the Storm" by Paul Dean and "When Your Child Is Sick" by Brenda Moore. If you're enjoying calm right now, "Are We in a Care Crisis?" will challenge you to care for others. You'll find additional encouragement, practical ideas, and challenge in the Plus pages of the digital edition, including "Caring for Aging Parents"; "Dealing with Life's Losses," on helping children deal with loss; "Helping a Friend Who Is Grieving"; and the apropos "The Christian and Civil Disobedience."
Read the Baptist Bulletin online. The Baptist Bulletin digital edition offers all the content of the print magazine plus more!
Enjoy additional articles in Baptist Bulletin Plus:
Images from the GARBC's Office Relocation
Out of Sight, Out of Mind | Melissa Field
Helping a Friend Who Is Grieving | Wally Stephenson
Caring for Aging Parents | David and Carolyn Culver
Dealing with Life's Losses | Daria Greening
Teaching Your Students to Care | Daria Greening
Shepherding with Pastoral Care | Ernie Schmidt
Family Bible Study: Who Is the Man Standing behind the Box Up Front? | Cheryl Fawcett and Robert C. Newman
GARBC 2015 Annual Report
The Christian and Civil Disobedience | David Mappes
To order the digital edition and/or receive the print edition by mail, contact our subscription department. Ask about our group rates for churches. Stay up-to-date regarding our association.