New Regular Baptist Books for Your Library

Baptist Distinctives and New Testament Church Order by Kevin Bauder is hot off the press from Regular Baptist Books, a division of Regular Baptist Press. Order your copy now. Dispensational Understanding of the New Covenant by Michael Stallard, editor, is soon to be released. These books are classics that you will return to again and again. Both books will be valuable additions to your library.

Upcoming Seminars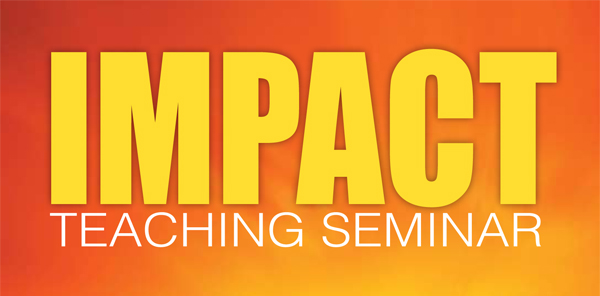 for Teachers and Leaders
Would you like to build the competency of your church's teachers? Would you like to see your church gain momentum and purpose in its discipleship? RBP's Impact Teaching and Blueprint Leadership seminars are for you. Both seminars will be held at Tri-County Baptist Church in West Chester, Ohio, on Aug. 25. Take advantage of reduced scholarship rates and register now for Impact Teaching  or Blueprint Leadership seminars.
John Greening Invites You to Cohort
Would you like to be with pastor friends who face similar issues and challenges as you? Would you enjoy having a safe atmosphere in which to toss around ideas or discuss topics of interest? How about experiencing good-natured bantering among colleagues? All of this happens during our online pastoral cohort. Each week I meet with a group of pastors or ministry students to stretch each other in our ministries. I invite you to join us.
During the pastoral cohort we engage in discussion, learning, and support. We analyze trends affecting pastors and churches, consider case studies, exercise Bible-based critical thinking, and encourage and pray for one another. The group meets for 75 minutes each week for eight weeks. Our time together is engaging, relevant, and relaxed. As the chemistry grows among group members, so do our friendships. We become a band of ministry brothers.
Participating is as easy as clicking a link on the Internet. Adding a headset will make it easy for you to converse. There is no cost to you to join the group. If your computer is outfitted with a webcam, we can even see each other. The next pastoral cohort will meet on eight consecutive Thursdays (2:00 ET/1:00 CT/12:00 MT/11:00 PT) Sept. 6–Oct. 25. If you are interested, please let me know immediately. Participation is limited. I would like to include you! E-mail me at jgreening@garbc.org to sign up.
A Retreat for Hispanic Families
Baptist Church Planters is facilitating a Hispanic Retreat that will take place Friday, Aug. 17, 6 p.m. through Saturday, Aug. 18, 6 p.m. at the Iowa Regular Baptist Camp in Ventura, Iowa. This event is available for entire families with adult instruction in Spanish and teaching for the children in English. This promises to be a spiritually and physically refreshing weekend. Cost is $45 per person (19 years and older), $80 per married couple, $25 per child (5–18 years old), and no charge for 4 years old and younger. Cost includes four meals and housing. Register online. (Registration forms are available in English and Spanish.)
Free Course for Youth Pastors
Gaining a deeper understanding of today's teenagers—and learning powerful tools to evangelize and minister to them—is the focus of a free course for youth pastors this fall at Baptist Bible Seminary. "Impacting Today's Youth Culture" may be taken for seminary credit tuition-free. Three veteran youth ministry specialists will lead the course: Mel Walker, Dwight Peterson, and Dennis Wilhite. Walker is BBC&S vice president for Alumni and Church Relations and founder of Vision For Youth. He wrote the Next Generation series of youth ministry books published by Regular Baptist Press and The Greenhouse Project. Peterson, a veteran coach and youth pastor, directs BBC's Teen Leadership Conference. And Wilhite is professor and dean of BBC's School of Global Ministries and founder of Pilgrimage Educational Resources.
The four-day course runs daily Oct. 9–12 from 9 a.m. to 1:15 p.m. at the Clarks Summit, Pa., campus. The class is offered during the annual Celebration on the Summit week at BBC&S that features homecoming activities and more. Limited on-campus housing is available for $15 a night.