Great Start for Pastoral Cohort
Can the GARBC really afford to host a meeting of 13 pastors from Vermont to California every week for two months? Yes, web meetings make it possible! Pastors from across the nation—Arizona, California, Colorado, Indiana, Iowa, Massachusetts, Minnesota, Ohio, and Vermont—are participating in an online pastoral cohort, hosted by GARBC representatives John Greening and Jim Vogel. This group of men, who share a common interest in quality pastoral ministry, are meeting together to exercise Bible-based critical thinking, analyze trends affecting pastors and churches, problem-solve using case studies, and pray for one another. After the initial session, a member responded, "You got my wheels turning, brother!" If you are interested in participating in the next 8-week session (75 minutes per session), e-mail John Greening.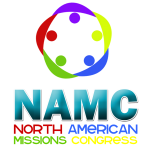 North American Missions Congress: Maximize Networking
Join this terrific gathering, Sept. 27-29, in Indianapolis! Pastors and leaders will connect, share, learn, and collaborate in equipping each other for overcoming challenges and accomplishing ministry goals for His glory. North American Missions Congress begins Tuesday, Sept. 27, 6:45 p.m., and ends with the closing session on Thursday evening. Post-congress activities on Sept. 30 include an Answers in Genesis Creation Museum tour.
Registration for NAMC is free! Register now. Crossroads Bible College, Indianapolis, Ind., host facility, has arranged a corporate rate of $65 plus tax for NAMC participants at Candlewood Suites, Indianapolis East, 7040 E 21st Street, Indianapolis, Ind., phone: 317.495.6600.