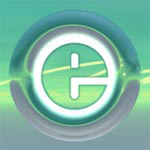 Strangely, we who are pastors can feel frustrated with our preaching during the Christmas season. We struggle to find a fresh way to share the Christmas story. Here's a tip for getting beyond a creative block in your sermon preparation: read the lyrics of "I Love to Tell the Story." The words "I love to tell the story: more wonderful it seems than all the golden fancies of all our golden dreams" reminds us that visions of sugarplums dancing in heads can't compare to the marvels of the Incarnation. Sharing the gospel with childlike wonder keeps the story fresh and vibrant. No gift under the tree compares to the gift of eternal life. Give the gift of the gospel often this Christmas.
This Christmas I pray that individuals visiting your churches will respond to the claims of the gospel. God bless you in your proclamation.
Your friend,
John Greening, GARBC National Representative
Enjoy December's E-Info:
Philippine relief Effort–GARBC International Ministries
Disaster Relief–USA
Give a Special Christmas Gift for Pastors
GARBC Directory Goes Digital
Council of Eighteen November Meeting
IPFBM Conference Highlights
Christmas Outreach in Churches
Regular Baptists around the Country
GARBC Staff Itineraries
Improving Your Ministry Skills
New! The Baptist Bulletin, Digital Edition
Looking Forward to RB Web Community
Free Sunday School Training Opportunity
Arrow Island–RBP's Exciting New VBS!
Articulating Regular Baptist Values
Pastoral Retreat Listing

E-Info, a GARBC newsletter, communicates information about association happenings, ministry development, church events, and service opportunities. Share your ministry-related information by contacting the GARBC Resource Center. Together We Can Accomplish More!