REASONS TO BELIEVE: NEW GOSPEL OF JOHN STUDY

John wrote his Gospel so that we might know that Jesus is the Son of God and that we might have eternal life through Christ. This course presents John's arguments for the deity of Christ. It then challenges adults to consider how Jesus' identity should impact their lives. Order Reasons to Believe by RBP for your Sunday School or small group study.
COWABUNGA! NOW'S THE TIME TO CHOOSE  RBP!

Perhaps you've tried other curriculum publishers for your Vacation Bible School. If so, now is the perfect time to come back to RBP! Children and teachers alike will enjoy Cowabunga Farm: Growin' with Our Faithful God. With Cowabunga Farm, students will experience adventures on the farm—complete with animals, tractors, and growing crops. As they learn about God's faithfulness as revealed in the life of Joseph, they'll be encouraged to grow in godliness and to trust in God's plan.
The program includes five great lessons in a teacher-friendly and kid-attractive format. Ordering RBP's VBS supports the association and allows Gospel Literature Services to continue its ministry of providing VBS internationally. See the Cowabunga video and order Cowabunga Farm: Growin' with Our Faithful God!

SEEKING INFORMATION TECHNOLOGY PERSONNEL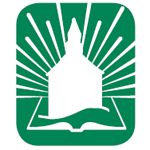 Do you or someone you know have technology skills that could be used in ministry? As Regular Baptist Ministries seeks to build a strong team for the Lord's glory, we are looking for candidates for the following positions:
Submit a résumé or contact Human Resources for more information.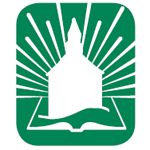 SEEKING MANAGERS OF CHURCH RESOURCES
Join an energetic team who is committed to spreading the gospel and teaching God's Word worldwide. Regular Baptist Ministries is seeking candidates for the following positions:
GRAND PIANO FOR SALE
Julie Hurne of Tri Lakes Baptist Church, Columbia City, Indiana, is moving to Puerto Rico and is seeking to sell a 6-foot 10-inch grand piano by Pramberger Piano Ltd., Platinum Series, in a burled Birch finish. The piano was purchased new in 2007 for $49,999 and has been appraised at $42,000, with a current selling price of $24,000. It comes with a 15-year transferable warranty. Individuals or churches may inquire by contacting Julie at dhurne@embarqmail.com or 260.691.1353.