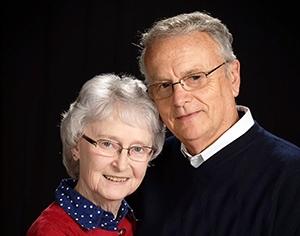 Pastor Jack Dowden: 2014 GARBC Service Award Recipient
Jack Dowden, associate pastor at Emmanuel Baptist Church, Flint, Mich., has been a faithful servant of the Lord in GARBC churches for more than 50 years. On June 25 during the 2014 GARBC Conference, Pastor Dowden received the GARBC Service Award for his commitment to local church ministry. Pastor John Scally, pastor of Emmanuel Baptist Church, nominated Pastor Dowden for the award. Read the biographical sketch of Pastor Dowden. The GARBC Service Award presentation serves as a reminder to all believers to actively and faithfully serve in their churches.
Keep Vibrant Preaching Alive!
Listening to passionate, skilled preachers deepens our knowledge of God's Word and stirs us to spiritual growth. Also, the process of listening to Spirit-filled messages serves as a model of how to better communicate the truths of Scripture.
Let's perpetuate the great preaching of the past! The recent GARBC Conference highlighted the preaching of former national representatives via a video presentation of the GARBC Audio Legacy Project. See Audio Legacy Video. Won't you consider donating a gift to see reel-to-reel tapes of tremendous preaching turned into digital files for all to enjoy?
You may mail your gift to the GARBC Resource Center or donate online. Please designate gifts with a note that says "GARBC Audio Legacy Project."