REGULAR BAPTIST MINISTRIES PRESENTS STRONGER CHURCH CONFERENCE

Regular Baptist Ministries is offering valuable training especially designed to help your church become stronger in its Great Commission ministries. Affordable pricing makes it possible for you to bring several leaders/teachers from your church!
3 tracks to choose:
Work Out: Maturing Stronger Churches (Church Discipleship)

Presenters: David Gunn and Don Anderson
Max Out: Maximizing Stronger Churches (Church Revitalization)

Presenters: John and Daria Greening



Stretch Out: Multiplying Stronger Churches (Church Planting)

Presenter: Clare Jewell
Next Stronger Church Conference is coming to Immanuel Baptist Church in Flint, Michigan, April 13 and 14. REGISTER now.
No conference near you? Contact Alan Wilson to explore the possibility of bringing the conference to your area.
MEN'S LEADERSHIP CONFERENCE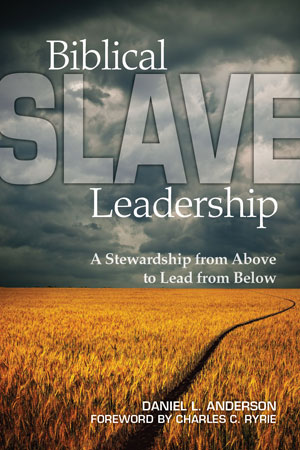 Walnut Ridge Baptist Church, Waterloo, is hosting a Men's Leadership Conference,March 9 and 10, with author and speaker Daniel L. Anderson, President of Appalachian Bible College. Dr. Daniel Anderson will be speaking Friday night, Saturday morning and afternoon, and again for the Sunday morning worship service. To register for this event, please click here. See Dr. Anderson's book, "Biblical Slave Leadership" at RBP Store.
PASTOR INVITES COLLEAGUES TO NETWORK
Greg Linscott, pastor of Brown Street Baptist Church, Alton, Illinois, invites pastors and others attending Together for the Gospel to network with other Regular Baptists. Pastor Greg has arranged for a dinner at The Old Spaghetti Factory in Louisville, Kentucky at 5:45 PM. Arrangements are being made for a special guest to lead in a discussion. More details will be public once confirmation is made. Seating is limited, and advance registration is required. Visit this site to register, or contact greglinscott@gmail.com for more information.
RECHARGE YOUTH SEMINARS

This annual Northeast Fellowship ministry, March 23 and 24, focuses on Bible teaching, practical workshops, and relevant praise and worship geared to teens. Over 800 young people normally attend these Friday/Saturday seminars, which are held in five locations across New York state;  Marilla, Horseheads, Poughkeepsie, Woodstock, and Binghampton. The goal is to inspire, encourage, and challenge teens toward Christian growth through worship, fellowship, and teaching. Register here.
CHURCH MINISTRIES CONFERENCE

The GRARBC (Grand Rapids association) will hold its annual church ministries conference on March 9 and 10 at Calvary Baptist Church in Grand Rapids. Approximately 75 workshops will be featured at this popular and practical  conference. This year's keynote speakers are from area MARBC churches: Chris Weeks, Kent City Baptist Church, Kent City; Doug Crawford, West Cannon Baptist Church, Belmont; and Mark Shaw, Calvary Baptist Church, Greenville. For registration and additional information, see Church Ministries Conference.
PORNOGRAPHY AND THE CHURCH SYMPOSIUM
First Baptist Church in Holland, Michigan, will host the symposium, "Pornography and the Church," on Monday, March 19, 7:00-9:15 p.m. Symposium speakers are Bruce Sabados, host pastor; David Beach, licensed Christian counselor; and Ken Floyd, MARBC Ministry Director. Topics include"Pornography and Healing: A Reason to Hope and the Power to Change," "Human Sexuality according to the Gospel," and "The Pathway Out: From Trauma to Transformation." The evening will conclude with a Question and Answer session. There is no charge for this event. For more information, contact Pastor Bruce Sabados.