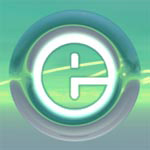 Did you watch the first Republican presidential candidates debate? It didn't disappoint when it came to dishing up a bit of drama, one-upmanship, and a small portion of proposed solutions. The reality of leading a complex nation is far more challenging than the candidates' simple sound bites imply.
Likewise, leading church ministry is a far more complicated endeavor than can be accomplished by following simplistic sound bite solutions. Complex ministry issues deserve thoughtful consideration. This month's E-Info provides opportunities designed to resource you for effective ministry. Take advantage of the insights and instruction prepared with you and your church in mind.
Serving Christ with you,
John Greening
GARBC National Representative
Enjoy AUGUST 2015 E-INFO
Build Up Christ's Church Internationally: Help Needy Conferees
When Natural Disasters Occur, Baptist Builders Club Garners Assistance
Church Planting Meeting at Regular Baptist Ministries Resource Center
Church Planting: International Partnership At Its Best
Midwest Congress of Baptist Fundamentalists
Audio Legacy Update
Affordable Health Care Act Implications for Churches
Regular Baptists Around the Country
GARBC Team Itineraries
Improving Your Ministry Skills
Regular Baptist Web Community Fall Offerings: Wednesday night teacher training; expounding current events; ministering pastoral care; building strong churches
Council of Dispensational Hermeneutics
Teacher Training Webinar for Your Wednesday Night Meeting

Cowabunga Farm Vacation Bible School
Help Your Teens Defend Their Faith
E-Info, a GARBC newsletter, communicates information about association happenings, ministry development, church events, and service opportunities. Share your ministry-related information by contacting the GARBC Resource Center. Together we can accomplish more!