MAKING HOLIDAY TRADITIONS BETTER

Help make the holidays a little sweeter! Plan now to "cut out" a portion of your Thanksgiving or Christmas giving to support one of the Regular Baptist ministries. Choose one of the designated Christmas projects to support as a family, individual, or church with your harvest or Christmas offering!
Regular Baptist International: Provide school supplies for a Christian school in Nairobi, Kenya.
Regular Baptist Chaplaincy: Encourage chaplains by providing resources that will assist them in service.
Regular Baptist Churches: Establish the Resource Center's identity in its community with new signage.
Regular Baptist Builders Club: Help plant a church by assisting new churches with three years of support.
Let us know today the project you plan to support and we'll provide resources to promote the project.
SAVE THE DATE: 2016 GARBC CONFERENCE
Plan now on attending a super GARBC Conference next June! Mark your calendar for Tuesday, June 28–Friday, July 1 for the 2016 conference, graciously hosted by Harvest New Beginnings, Oswego, Illinois. The Chicagoland location would make a perfect conference and family vacation combination!
Dispensational Council Addresses Key Subject
The Council on Dispensational Hermeneutics met Sept. 16–17 on the campus of Baptist Bible Seminary, Clarks Summit,
Pennsylvania. The council's stated purpose is "to add academic weight and credibility to the effort to keep objective interpretation of scripture at the forefront of modern biblical presentation in churches and academia." Papers presented at this year's meeting addressed the relationship between Israel and the church, an important subject to dispensationalists. "The distinction [between Israel and the church] is, as [Charles] Ryrie noted long ago, the essence of the dispensational approach to Scripture," said Mike Stallard, moderator of the council and dean of Baptist Bible Seminary, during his presentation on Wednesday.
Since the GARBC is committed to dispensational theology, it has sent representatives to most of the council meetings. This year the association's participation was particularly notable as Regular Baptist Press's editorial director of publications, David Gunn, presented his paper "Two Problem Passages on Israel and the Church for Traditional Dispensationalists." Gunn is a member of the council and a PhD student at Baptist Bible Seminary. His paper grappled with the two texts most commonly cited as proof texts for replacement theology, Romans 9:6 and Galatians 6:16.
The papers presented this year will be made available online in mid-October. The 2016 and 2017 council meetings will focus on the other two essential elements that Ryrie identified as central to dispensationalism: the consistently literal interpretation of Scripture and the glory of God as the underlying purpose and unifying theme of history.
WHY DISPENSATIONALISM MATTERS: ADULT BIBLE STUDY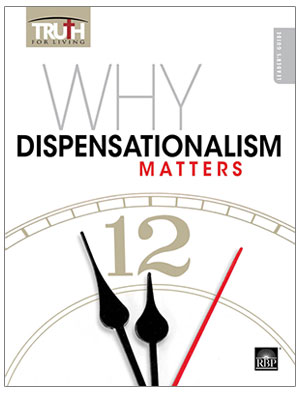 Dispensationalism is far more than simply a way to organize history or a system of belief. It comes from a careful, literal interpretation of Scripture. This course will help you understand what Dispensationalism is and what it's not, but most importantly—why it matters. Order your study today at RBPstore.org.
CHURCH JOINS SUPPORT TEAM FOR REGULAR BAPTIST CHURCHES
A special word of thanks to Pastor Tom Jackson and Peoples Regular Baptist Church in Maybrook, New York, for making provision of financial support to the GARBC in their budget. Our staff greatly appreciates the support of churches in the fellowship as we assist and strengthen pastors and churches in the work of carrying out the Lord's Great Commission. If your church is not part of the GARBC support team, please consider adding the association to your budget for the next fiscal year.
REGULAR BAPTISTS AROUND THE COUNTRY 

OCTOBER 2015
2, 3: NARBC Conference, Prospect Heights Baptist Church, Council Bluffs, Iowa
3: Camp BaYouCa and Northeast Fellowship volunteer youth worker training, Camp BaYouCa, Smithville Flats, New York
3: IARBC Youth FaithFest, Faith Baptist Bible College, Ankeny, Iowa
5–8: Ozark ARBC, Camp Hosanna, Mammoth Spring, Arkansas
5, 6: Mid-continent ARBC conference, First Regular Baptist Church, Kansas City, Missouri
5, 6: IL-MO ARBC conference, Camp Manitoumi, Lowpoint, Illinois
8, 9: IARBC pastors' and wives' retreat, Iowa Regular Baptist Camp, Clear Lake, Iowa
9, 10: NARBC ladies' retreat, Whispering Cedars Baptist Camp, Genoa, Nebraska
9, 10: Northern CARBC meeting, First Baptist Church, Walnut Creek, California
10: IARBC singles' outing, Faith Baptist Church, Carroll, Iowa
10: Ohio Women for Missions Akron area meeting, Fellowship Baptist Church, Wadsworth, Ohio
10: Ohio Women for Missions Canton area meeting, Millersburg Baptist Church, Millersburg, Ohio
15: IL-MO ARBC Cardinal Regional ladies' meeting, Gemantown Hills Baptist, Metamora, Illinois
19–21: OARBC Conference, Calvary Baptist Church, Chillicothe, Ohio
20: Ohio Women for Missions meeting and luncheon, Calvary Baptist Church, Chillicothe, Ohio
21: MARBC Annual Day of One Accord prayer emphasis, Michigan churches
26, 27: Northeast Fellowship Bible Conference, Harvest Baptist Church, Bath, New York
26, 27: MARBC annual conference, Emmanuel Baptist Church, Flint, Michigan
26, 27: Midwest Congress of Baptist Fundamentalists, Glacier Canyon Conference Center, Wisconsin Dells, Wisconsin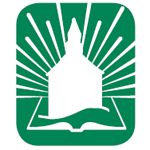 GARBC TEAM ITINERARIES

Gladly Serving Churches
OCTOBER 2015

John Greening
National Representative
4: Heritage Baptist Church, Bella Vista, Arkansas
5–8: Ozark ARBC, Camp Hosanna, Mammoth Spring, Arkansas
26, 27: Midwest Congress of Baptist Fundamentalists, Glacier Canyon Conference Center, Wisconsin Dells, Wisconsin
Manning Brown
Director of Regular Baptist Chaplaincy
28–31: National Military Chaplains Association meeting, Buena Vista Palace Hotel, Buena Vista, Florida

Chris Hindal
Director of International Ministry
11–13: J. D. Enosh church ministry, Bangalore, India
15–18: Northeast India Regional Conference, Aizawl, India
20–23: South India Regional Conference, Bangalore, India

John Klem
Director of Regular Baptist Press
19–21: Shepherd's 360 National Church Leaders' Conference, Cary, North Carolina
Michael Nolan
Director of Baptist Builders Club and Strategic Ministry Growth
9–12: Kids 4 Truth meeting, Knoxville, Tennessee
19–21: OARBC state meeting, Calvary Baptist Church, Chillicothe, Ohio