SAVE MONEY—REGISTER FOR GARBC CONFERENCE BY MAY 12
Who doesn't like to save money? Register by May 12 for the GARBC Conference and receive the lower early bird rate. This year's conference, June 27–30, combines a terrific conference experience with a great family setting on the Chesapeake Bay. Join us for this special time of fellowship in the Word and with one another!
WHAT'S NEW IN CHURCH PLANTING
An update on Regular Baptist Church Planting from Clare Jewell, national church planting coordinator for Regular Baptist Churches:
New Spanish-speaking church
I have been working with Pastor Tim Baker and Bethany Baptist Church in launching a Spanish-speaking church plant in Salem, Oregon. On Easter Sunday, Bethany Baptist Church launched Bethany Iglesia Bautista Church with more than 60 people in attendance! We exceeded our goal of 50. We were very excited to see several families and lots of children. Please pray for follow-up as we seek to discern spiritual needs among those visit the church.
Pastors attend church-planting workshop
I had a great opportunity to lead a workshop on church planting at the Iowa Association of Regular Baptist Churches Annual Conference. Please pray for pastors as they seek to develop a reproduction mind-set in their churches.
Reaching Millennials
Recently I taught a "Next Generation" workshop, designed to help church leaders connect with Millennials and reach them with the gospel. Reaching this generation is a key facet of church planting.
If your church or state association would like to schedule a workshop related to church planting, evangelism, or reproducing disciples or leaders, please contact Clare Jewell at cjewell@garbc.org.
EQUIPPING CHURCH PLANTS TO TEACH KIDS

The United States is now the third largest mission field in the world. To reach people with the life-changing message of the gospel, people are planting new churches. New churches may not have things like Sunday School and VBS books, toys, craft supplies, tables, and chairs. Your church can help children learn about Jesus and how to be more like Him by outfitting a church plant with things it needs to teach kids:
Classroom supplies, like glue, crayons, markers, and scissors
Toys to help teach lessons
Lesson books
Signs for check-in
Nursery supplies
Tables and chairs
and more
Help kids across America have a safe and happy place to learn about Jesus! Donate to "Operation Classroom" online, by check (made out to Regular Baptist Church Planting and mailed to 3715 N. Ventura Road, Arlington Heights, IL 60004), or by phone, 888.588.1600.
GRANTS FOR CHURCH PLANTING
Regular Baptist Builders Club's Start Up Fund grants churches, mission agencies, and state organizations up to $60,000 over the course of three years for church planting efforts. The goal of the Start Up Fund is to spread the vision of church planting and encourage individuals and churches to play an active role. Regular Baptist Builders Club is working alongside Clare Jewell of Regular Baptist Church Planting. Together we can strengthen and help start Regular Baptist churches across the United States!
GARBC CONFERENCE WORKSHOP TO FEATURE INTERNATIONALS 
An update from Chris Hindal, director of Regular Baptist International:
During the 2017 GARBC Conference, June 27–30, Regular Baptist International will be hosting 10–12 international pastors and wives. It is always our delight to interact with them and encourage them in the ministry. This year a workshop session has been designated to hear from them firsthand of the ministry blessings and challenges in their respective countries. The world is becoming increasingly intolerant of the gospel and followers of Jesus. Show your awareness and concern for these committed brothers by attending the workshop "International Connections: Up-front and Personal."
RESPONDING TO THE CALL
A call to ministry and a call to military service are not mutually exclusive. Find out how to become a military chaplain in the article "Why Your Pastor Should Consider a Military Ministry" by retired Navy Reserve chaplain Bill Gasser in the May/June edition of the Baptist Bulletin. Support the chaplaincy and its many callings. Click here to give to Regular Baptist Chaplaincy.

REGULAR BAPTISTS AROUND THE COUNTRY 

MAY 2017
2: BNN old-fashioned hymn sing, Camp Gilead, Carnation, Washington
2: Southern association MARBC meeting, Lansing Avenue Baptist Church, Jackson, Michigan
2: Akron-Canton-West Moriah OARBC meeting
2: South Bethel OARBC meeting, Dayton, Ohio
2: Mid Bethel OARBC meeting, First Baptist Church, Kenton, Ohio
6: Central CARBC ladies' missionary meeting, Pine Grove Baptist Church, Santa Maria, California
6: Northeast Fellowship Pastoral Search Summit, NEF Ministry Center, New York
9: Upper Peninsula MARBC meeting, Bible Baptist Church, Ishpeming, Michigan
11: IL-MO Great River pastors' fellowship, Calvary Baptist Church, Quincy, Illinois
11: Northern lower association MARBC meeting, First Baptist Church, Petoskey, Michigan
13: IARBC Adventureland youth rally, Altoona, Iowa
16: IL-MO North Central pastors' fellowship, Germantown Hills Baptist Church, Germantown Hills, Illinois
19–20: MT Regular Baptist Fellowship men's retreat, Lake Blaine Baptist Bible Camp, Kalispell, Montana
20: Northeast Fellowship Deacon Forum, NEF Ministry Center, New York
23: IL-MO Blackhawk pastors' fellowship, Crosstown Baptist, Silvis, Illinois
REGULAR BAPTIST MINISTRIES TEAM ITINERARIES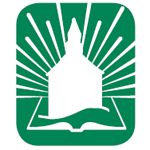 MAY 2017

John Greening
National Representative
3–5: Clarks Summit University and Baptist Bible School of Theology board meeting
6: Clarks Summit University and Baptist Bible School of Theology graduation
7: Burholme Baptist Church, Philadelphia, Pennsylvania
Manning Brown
Director of Regular Baptist Chaplaincy
Serving in home church, New Life Baptist Church, Lake in the Hills, Illinois

Chris Hindal
Director of Regular Baptist International
10: Maranatha Baptist Church, Sebring, Florida
21: Daniels Road Baptist Church, Fort Myers, Florida
Clare Jewell
National Church Planting Coordinator for Regular Baptist Churches
1–4: Training classes, ABWE, Harrisburg, Pennsylvania
11–27: Church plant training with pastors, Cameroon, Africa