Conference Hotel Discount until June 14

Treat yourself to convenience and comfort by staying at the DoubleTree Hotel, host of the GARBC Conference June 29—July 3 in Omaha. This highly rated hotel features a pool, gym, two restaurants, and wonderful seating areas in which to visit with friends. Also within walking distance are numerous eating and shopping options.
Make your reservation by June 14 and get the super rate of $99. Call 402-346-7600 and mention the group code GAR or book online using the same code. Our group rate can be extended two days prior and after the conference based on availability. Your stay helps make the conference possible by helping to defray the cost of the conference if our room block is met.
Still Time to Submit Application for GARBC Fellowship

Every June, the GARBC receives churches into the fellowship. If your church is not in the GARBC, we warmly welcome you to consider fellowshipping in the association. Not only does fellowshipping in the GARBC provide mutual support and a united voice for truth, but also, benefits such as IRS 501(c)(3) tax-exempt status through the national association and grants and loans through Baptist Builders Club are available to your church. To introduce the association to your church, the GARBC staff can provide materials for distribution to your church family and can guide you through the application process. For pastors already in GARBC churches, please invite pastoral colleagues and their churches to fellowship in the association. Together we can accomplish more!
Ladies' Luncheon to Feature Alne Hartog

A highlight for women attending the GARBC Conference is connecting with one another at the annual ladies' luncheon. This year's luncheon will be held on Tuesday, June 30, at noon, at the host DoubleTree Hotel, featuring the ministry of Alne Hartog. You will be encouraged as Alne sings and shares God's Word. You may purchase tickets through online conference registration or on-site.
Resource Center Facility Update
GARBC staff members are enjoying their new facility in Arlington Heights, Illinois. The quiet location lends itself to productivity. The lunchroom overlooks a small pond, which makes for good viewing of fish jumping, turtles sunning, and geese flying. The more efficient
use of space makes for easier interfacing among staff members and lower utility bills. Thank you for your prayers during this time of unpacking and getting situated while continuing to serve our churches. We invite you to stop by and see us at 3715 Ventura Drive when you are in the Chicago area.
Veterans Reception at Conference
All veterans and their families are invited to attend the Corps Vets Reception on Wednesday evening, June 3, at the GARBC Conference in Omaha. Come meet your chaplains, get a briefing on the chaplaincy ministry, participate in a Q & A time, and fellowship with fellow veterans. See you there!
Baptist Builders Club Breakfast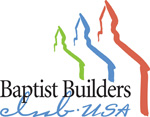 Fellowship with one another and enjoy a hearty breakfast at the GARBC Conference sponsored by Baptist Builders Club! On Wednesday, June 1, Director Michael Nolan and other guest speakers will share a short update on Baptist Builders Club's ministry. Breakfast begins at 7:30 a.m. at the DoubleTree Hotel. Cost is $7. Tickets may be purchased through online conference registration or on-site.
International Ministries Luncheon
While planning your trip to attend the GARBC Conference in Omaha, be sure to sign up for the International Ministries luncheon to be held on Wednesday, July 1. Hear from our international partners of God's work around the world. You have to eat somewhere, so why not be blessed while you eat? Tickets may be purchased through online conference registration or on-site.
Gladly Serving Churches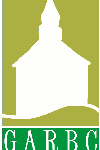 JUNE 2015

John Greening
National Representative
7: First Baptist Church, Portland, Michigan
29: Council of 18 meeting, DoubleTree by Hilton, Omaha, Nebraska
29—July 3: GARBC Conference, DoubleTree by Hilton, Omaha, Nebraska
Chris Hindal
Director of International Ministry
28: Bennington Baptist Church, Bennington, Nebraska
29: Council of 18 meeting, DoubleTree by Hilton, Omaha, Nebraska
29—July 3: GARBC Conference, DoubleTree by Hilton, Omaha, Nebraska
John Murdoch
Director of Regular Baptist Chaplaincy
14–18: Great Lakes Region Chaplain Staff College, Fort Knox, Kentucky
18–20: Endorsing visit with Chaplain and Mrs. Richard Garvey, Fort Knox, Kentucky
27–29: Chaplain professional development and training conference, Omaha, Nebraska
29: Council of 18 meeting, DoubleTree by Hilton, Omaha, Nebraska
29—July 3: GARBC Conference, DoubleTree by Hilton, Omaha, Nebraska

Michael Nolan
Director of Baptist Builders Club and Strategic Ministry Growth
29: Council of 18 meeting, DoubleTree by Hilton, Omaha, Nebraska
29—July 3: GARBC Conference, DoubleTree by Hilton, Omaha, Nebraska
Alex Bauman
Director of Regular Baptist Press
29: Council of 18 meeting, DoubleTree by Hilton, Omaha, Nebraska
29—July 3: GARBC Conference, DoubleTree by Hilton, Omaha, Nebraska
Regular Baptists around the Country

JUNE 2015
May 26—June 6: Northeast Fellowship senior saints trip to Alaska
5, 6: IL-MO men's golf retreat, Camp Manitoumi, Lowpoint, Illinois
7: Launch Sunday (revitalization), Unadilla Forks Baptist, Unadilla Forks, New York
9: OARBC Mid-Bethel pastors' fellowship, Kenton, Ohio
11: Northeast Fellowship preaching practicum, Tabernacle Baptist Church, Ithaca, New York
13: IARBC Talents For Christ tour
28: Northeast Fellowship "No Church Left Behind," First Baptist Church, Randolph, New York