REGULAR BAPTIST CHURCH PLANTING PRAYER CHALLENGE

Be part of something big that God is doing through Regular Baptist Church Planting! Phase two of our initiative to pray for new church plants and reach people with the gospel is under way. Churches and individuals can sign up to participate in the "On Our Knees" prayer campaign for any 30-day period that best fits their schedules from Jan. 1 through April 16. As churches and individuals participate in the prayer challenge, each will receive regular e-mail updates with prayer requests and resources, which will help ignite their passion for the unsaved. Check out the individual and church prayer guides to see how the 30-day prayer challenge can transform your church's perspective!
We are praying that at least 50 churches will pray and give to help us launch five new churches in 2017. Our goal is to raise $50,000 that will go directly toward planting churches and training church planters. We are asking each church to consider an offering at the end of the 30 days. Some churches are asking their people to set aside $1 per day during the prayer challenge so each one can give $30. If just 30 people accept the challenge, your church could invest $900 or more into this church planting effort.
Thank you for considering this opportunity to expand our fellowship and share the hope of Christ with people who are separated from God. 


THE BEST INVESTMENT TEENS CAN MAKE
It's never too early to start investing. This common saying applies to gifts and abilities too! It's never too early for teens to use their talents to serve Christ. Prompt teens in your church to compete in the 2017 Talents For Christ. As they hone their talents to prepare for competition, they are making an eternal investment. Using their gifts to show Christ to others is the best investment teens will ever make!
Registration will be available online in January but can be downloaded and mailed in now:
2017 GARBC CONFERENCE GETAWAY
Now is the time to make plans for attending the 2017 GARBC Conference! Its setting of the Sandy Cove Conference Center on the Chesapeake Bay readily lends itself to great family time. Add a vacation before or after the conference. Deepen your patriotism by visiting our nation's Capitol or gain historical perspective by touring Gettysburg. Both sites are less than two hours away. Registration is now open. Attendees are booking their rooms early, so be sure to call Sandy Cove, mentioning you are with the GARBC Conference, 800.234.2683, or book online. Look for the 2017 conference brochure to arrive at your church this month.
LOOK FOR IMPORTANT GARBC CONFERENCE PACKET

Look for a GARBC Conference info packet arriving in your church mailbox this month. Be sure to read about the upcoming GARBC Conference and complete the Council of Eighteen nomination and GARBC Annual Directory forms.
Conference registration (Check out the early-bird discount rates.)
GARBC Conference poster (Hang on your church's bulletin board.)
Talents For Christ poster (Encourage your students to participate.)
Council of Eighteen nomination form (Your nomination makes a difference!)
GARBC Annual Directory information report form (Keep in touch with us and help others keep in touch with you.)
The GARBC is for the churches by the churches. Your participation is vital. Please alert your office assistants to keep their eyes open for the packet.
REGULAR BAPTISTS AROUND THE COUNTRY 
FEBRUARY 2017
Jan. 31–Feb. 3: Refresh Conference, Faith Baptist Bible College, Ankeny, Iowa
3, 4: IL–MO teen winter camp, Camp Manitoumi, Lowpoint, Illinois
7: IL–MO Central pastors' fellowship, Riverside Baptist Church, Decatur, Illinois
7: OARBC Mid-Bethel meeting, First Baptist Church, Kenton, Ohio
9: IL–MO Great River pastors' fellowship, Calvary Baptist, Quincy, Illinois
9: Northeast Fellowship Preaching Practicum
10, 11: IARBC couples' retreat, Calvary Baptist Church, Mount Pleasant, Iowa
17, 18: Northeast Fellowship Men's Adventure, Central Baptist Church, Binghamton, New York
24, 25: BUILD Men's Conference, Lakeshore Baptist Church, Grand Haven, Michigan
28: Grand Rapids ARBC Breakpoint meeting, First Baptist Church, Lowell, Michigan
REGULAR BAPTIST MINISTRIES TEAM ITINERARIES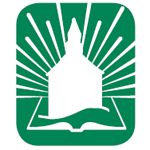 Gladly Serving Churches
FEBRUARY 2017
John Greening
National Representative
1: Faith Baptist Church, Winfield, Illinois
6–8: 2017 GARBC Conference planning meetings, Sandy Cove Conference Center, North East, Maryland
19: Faith Baptist Church, Winfield, Illinois
23–24: 2018 GARBC Conference potential sites visit


Manning Brown
Director of Regular Baptist Chaplaincy
Serving in home church, New Life Baptist Church, Lake in the Hills, Illinois

Chris Hindal
Director of Regular Baptist International
12: Faith Baptist Church, Waynesburg, Pennsylvania
19: First Baptist Church, Butler, Pennsylvania (a.m.)
19: Calvary Baptist Church, New Stanton, Pennsylvania (p.m.)
Clare Jewell
National Church Planting Coordinator for Regular Baptist Churches
3: Church planter assessment training, Orlando, Florida
11–13: Meeting with Pastor Mike Augsburger and church plant team, Phoenix, Arizona
18, 19: Meeting with Pastor Sam Farlow and leadership team, Centennial, Colorado
19: Rustic Hills Baptist Church, Colorado Springs, Colorado
24–27: Missions conference, Baker Creek Bible Church, Bellingham, Washington
 Michael Nolan
Director of Regular Baptist Builders Club and Strategic Ministry Growth
1, 2: Capital campaign consultation, Buffalo, New York
25, 26: Berean Baptist Church, Springfield, Illinois