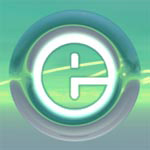 I got "Nebraska-ized" at our recent annual conference in Omaha. Local pastors donned me with a corncob shaped hat, a Cornhuskers shirt, and the school lanyard, thanks to the generosity of the Nebraska churches. For an old Buckeyes fan, my solace is at least the shirt is red!
We had an outstanding conference. The preaching by Paul Hartog and Tim Jordan was exceptional. Our music leader, Mark Czauskas, and pianist, Kathy Brittain, led us in stirring worship. The DoubleTree Hotel provided an ideal setting. If you would like to experience conference week, see E-Info's list of web coverage links. You'll find daily conference news, audio files, resolutions, and photo galleries (including shots of me being "Nebraska-ized"). While you're thinking of it, mark June 27–30 on your calendar for our 2016 Conference in Oswego, Illinois. It will be worth your while to attend!
John Greening
GARBC National Representative
Church Building Badly Damaged by Tornado
Providing for a Tanzanian Christian School
Welcome, New Churches!
Council of Eighteen Elected
Manning Brown Appointed Regular Baptist Chaplaincy Director
GARBC Conference Photos
GARBC Team Itineraries
Improving Your Ministry Skills
Ministry Helps for Same-Sex Marriage Issue
Conference News Listings
Conference Audio
Conference Resolutions
July/August Baptist Bulletin Coming Your Way
Strong Church: Building Disciples God's Way
Retirement Celebration for Al and Pat Franklin
Seeking Information Technology Personnel
Seeking Candidates for Managers of Church Resources
E-Info, a GARBC newsletter, communicates information about association happenings, ministry development, church events, and service opportunities. Share your ministry-related information by contacting the GARBC Resource Center. Together we can accomplish more!