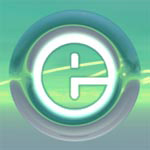 OMAHA! The site of the 2015 GARBC Conference. Why come to Omaha? Let me give you my top five impressions of this first-class city.
The Old Market area is a fun collection of one-of-a kind restaurants and shops to explore within easy walking distance of the conference site.
DoubleTree, the conference hotel, is a comfortable, full-service facility, allowing us to have the entire conference in one location. Ample parking is nearby. The hotel staff is pleasant and helpful.
If you are planning to fly in, the Omaha Airport Authority is a short three miles from downtown.
The area has a number of enjoyable tourist attractions.
If Omaha is good enough for financial tycoon Warren Buffet to call home and quarterback Peyton Manning to use as his term when calling audibles, it has to be a good place.
I hope you will put this Midwest city on your end-of-June travel plans. Register for the 2015 GARBC Conference. See you in Omaha!
John Greening
GARBC National Representative
Check out FEBRUARY 2015 E-Info for good ministry stuff!
Sponsoring Conferences in Developing Countries
Praise: Truck and Trailer for Disaster Relief
New RBP Resources for Strengthening the Church
Update on Chaplains: Praise and Prayer
Baptist Bulletin March/April Preview

Represent Your Region: Council of Eighteen Nominations
Church Directory Update
Regular Baptists around the Country
GARBC Staff Itineraries
Improving Your Ministry Skills

Regular Baptist Web Community: Registration Now Open
GARBC Conference: Connecting!
Talents For Christ: Developing Teens for Service
RBP Offers Free "Lone Star" Training
2015 Regional Connection
16:5 Conference
 Dependence in the Wilderness, Available for Preorder at RBP

Regular Baptist Press: Job Opportunities
Housing for Missionaries and Christian Workers
E-Info, a GARBC newsletter, communicates information about association happenings, ministry development, church events, and service opportunities. Share your ministry-related information by contacting the GARBC Resource Center. Together We Can Accomplish More!