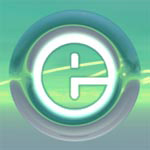 Through years of experience I have learned that the accomplishment of big goals in ministry often are attained from the hard work of deliberate planning, laborious attention to detail, plenty of communication, and tons of patience. The ecstasy of the conclusion comes only after the sweat of the process. Recently I was reminded of this when experiencing two and a half years of negotiating terms, encountering setbacks, and caring for tedious details in the selling of the Regular Baptist Ministries Resource Center. When we finally closed on our existing property and on the new facility the next day, our staff celebrated with a praise gathering to the Lord. Don't lose heart in the process of ministry. The Lord can help you grind it out. It will make the final outcome a sweeter celebration.
John Greening
GARBC National Representative
What's happening? Read March 2015 E-Info !
Praise and Prayer: GARBC Purchases New Facility
Rejoice in Salvation Decisions!
Talents For Christ: Register by March 11
GARBC Resource Center Readies for Relocation
Your Council of Eighteen Nomination Matters!
Updating Info for Good Communication
Apply Now for GARBC Fellowship
GARBC Team Itineraries
Regular Baptists around the Country
Improving Your Ministry Skills

Regular Baptist Web Community: Sound, Church Planting, Strategy, and Consultation
Looking Forward to an Excellent GARBC Conference!
Baptist Bulletin Has a Plus!
Men Modeling the Master Conference
Church Ministries Conference
IL-MO Spring Conference: "Theological Viruses"
Joy of Teaching Seminar
Northeast Fellowship "Big Bold Questions" Youth Seminars
16:5 Conference
Baptist Bulletin Readership Survey
Regular Baptist Press: Job Opportunities
E-Info, a GARBC newsletter, communicates information about association happenings, ministry development, church events, and service opportunities. Share your ministry-related information by contacting the GARBC Resource Center. Together we can accomplish more!