2016 GARBC CONFERENCE: REGISTER EARLY FOR DISCOUNT

The 2016 GARBC Conference, Tuesday, June 28 through Friday, July 1, is a great opportunity for the whole family to grow spiritually and enjoy friendships in Christ! The conference offers families programming designed for every age group, from newborns to seniors. The staff of host church Harvest New Beginnings in Oswego, Illinois, and our Regular Baptist Resource Center team are working hard to ensure you will have a great experience during the week. Excellent main sessions and relevant workshops in this Bible-centered conference will challenge and encourage you. The Chicagoland location makes a perfect conference and family vacation combination. Come and be spiritually and emotionally refreshed! Register early to receive an early bird discount!
AN INVITATION TO LUNCH

Are you planning to attend the GARBC Conference in June? Sign up for the International Luncheon on Wednesday, June 29. You have to eat somewhere, and you will be blessed by the testimonies of our partners from other countries. The Lord is building His church in some unlikely places. Tou will hear firsthand the challenges and rewards of faithful service to the Lord. You might want to establish a church connection with a partnering ministry in another culture. Don't just eat. Eat and be blessed. Sign up when you register for the conference.
PRECONFERENCE MODULE: MESSIANIC THEME IN OLD TESTAMENT
The 2016 GARBC Conference theme, "And Beginning with Moses . . . Proclaiming Christ from the Old Testament," will be enhanced with a preconference module on the topic "Preaching Christ from the Old Testament" on Tuesday, June 28, 2:00–5:00 p.m. Guest presenter Pastor Steven Mathewson, author of The Art of Preaching Old Testament Narrative and Joshua and Judges: A Bible Commentary for Every Day, will help you strengthen your skills in the Word, particularly as you interact with the Messianic theme in the Old Testament. Seminar participants will be outfitted with a variety of resources helpful for future study and the work of preaching. Register for this module at www.garbcconference.org.
COUNCIL OF EIGHTEEN NOMINATIONS SUBMISSIONS BY STATE
Thank you to churches submitting nominations for Council of Eighteen candidates! Iowa led the way with the most churches submitting nominations (18), followed by Ohio (14). Other states with churches submitting nominations are as follows: Arizona (1), California (1), Colorado (2), Delaware (1), Florida (5), Idaho (1), Illinois (11), Indiana (2), Maryland (2), Maine (1), Michigan (11), Minnesota (5), Nebraska (2), New Jersey (4), New York (6), Oregon (2), Pennsylvania (3), Washington (2), and Wisconsin (4). In a fellowship for the churches by the churches, your nomination plays a direct role in charting the course for the association.
GARBC TEAM ITINERARIES

Gladly Serving Churches
APRIL 2016
John Greening
National Representative
2: Ordination council for Dennis Dale, CrossPoint Fellowship Church, Jasper, Indiana
3: Ordination service, CrossPoint Fellowship Church, Jasper, Indiana
10: First Baptist Church, Blanchester, Ohio
Manning Brown
Director of Regular Baptist Chaplaincy
17: CrossRoad Baptist Church, Ames, Iowa
Chris Hindal
Director of Regular Baptist International
3: First Baptist Church of Memphis, Elbridge, New York (a.m.)
3: Faith Baptist Church, Rochester, New York (p.m.)
John Klem
Director of Regular Baptist Press
Representing Regular Baptist Press on the field and at home
Michael Nolan
Director of Regular Baptist Baptist Builders Club and Strategic Ministry Growth
12, 13: Summit University, Clarks Summit, Pennsylvania
20: Regular Baptist Builders Club board of administrators online meeting

REGULAR BAPTISTS AROUND THE COUNTRY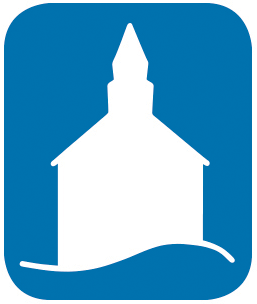 APRIL 2016

1, 2: BNN at Camp Gilead men's retreat, Carnation, Washington
2: IARBC Talents For Christ competition, Faith Baptist Bible College, Ankeny, Iowa
4, 5: IARBC annual conference, Walnut Ridge Baptist Church, Waterloo, Iowa
4, 5: IL-MO spring conference, Delhi Baptist Church, Jerseyville, Illinois
4, 5: Mid Continent ARBC spring conference, Fair Haven Baptist Church, Kansas City, Kansas
4, 5: OARBC pastors' and wives' retreat, Ravenwood Castle and Cottages, New Plymouth, Ohio
7–9: BNN annual ministry conference, First Baptist Church, Bellevue, Washington
8, 9: NARBC annual Bible conference, Gretna Baptist Church, Gretna, Nebraska
8, 9: OARBC/Summit University Church Ministries Conference, Northfield Baptist Church, Northfield, Ohio
9: IL-MO Talents For Christ competition, Emmanuel Baptist Church of Warrenville, Naperville, Illinois
9: WARBC spring conference, Memorial Baptist Church, Verona, Wisconsin
11, 12: OARBC pastors' and wives' retreat, Atwood Lake Resort, Sherrodsville, Ohio
12: IL-MO Central Illinois pastors' fellowship, Riverside Baptist Church, Decatur, Illinois
12: Grand Rapids area Women's Missionary Union spring rally, Good News Baptist Church, Grand Rapids, Michigan
14: Northeast Fellowship preaching practicum (#3), Tabernacle Baptist Church, Ithaca, New York
14–16: CARBC annual meeting, Victory Ranch, Moreno Valley, California
15, 16: Strategic planning seminar, Ensley Baptist Church, Sand Lake, Michigan
16: OARBC Talents For Christ competition, First Baptist Church, Elyria, Ohio
16: Montana Regular Baptist Fellowship, Talents For Christ competition, Bethel Baptist Church, Kalispell, Montana
16: WARBC Talents For Christ competition, Calvary Baptist Church, Wisconsin Rapids, Wisconsin
18, 19: Northeast Fellowship spring ministry conference, Glen Baptist Church, Watkins Glen, New York
19: CMARBC annual meeting, First Baptist Church, Carson City, Michigan
19: Garden State Fellowship of Regular Baptist Churches spring meeting, Washington Baptist Church, New Jersey
22, 23: Camp Manitoumi work weekend, Lowpoint, Illinois
23: Ohio Women for Missions Hebron area spring meeting, Fellowship Baptist Church, Lorain, Ohio
25, 26: OARBC pastors' and wives' retreat, Lafayette Hotel and Valley Gem Dinner Cruise, Marietta, Ohio
28: IL-MO Quad Cities pastors' fellowship, Crosstown Baptist Church, Silvis, Illinois
28-30: Lake Ann Camp men's retreat (#1), Lake Ann, Michigan
29—May 1: Lake Ann Camp men's retreat (#2), Lake Ann, Michigan
30: Sunshine Baptist Fellowship, Good Soil Evangelism and Discipleship Seminar, Sun Coast Baptist Church, Port Richey, Florida
30: Ohio Women for Missions West Moriah area spring meeting, Skyview Ranch, Millersburg, Ohio