Jerry and Jo Cudney received the Outstanding Service Award from Corban University, Salem, Ore., at the school's homecoming celebration Oct. 2–5. The Cudneys are 1963 graduates of Corban. Jerry is assistant to the pastor at First Baptist Church of Eastgate in Bellevue, Wash.
East Limington Baptist Church ordained its youth pastor, Steven Howard. An ordination council consisting of pastors and representatives from churches fellowshipping with the Northeast Regular Baptist Fellowship of Churches examined Howard and recommended his ordination to the ministry.
Restored Church (A Baptist Church) has ordained Padraic Kenney, a pastoral intern at the church. The ordination council commended Pad "for his overall handling and knowledge of the Word of God, integrity, and attitude of humility. He also consistently verified his doctrinal beliefs by continually leading us to the Scriptures to defend his faith."
First Baptist Church ordained its associate pastor, Mark Thompson. He has been pastor of family ministries at First Baptist since June 2012.
A quilt of valor was awarded to retired Marine Damian Rodriguez to honor his years of service.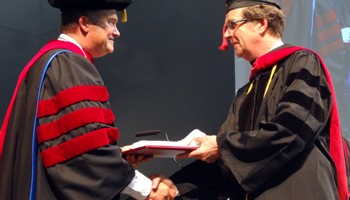 CLARKS SUMMIT, Pa.—John R. Greening, national representative of the GARBC, graduated Summa Cum Laude with a DMin May 10 from Baptist Bible Seminary.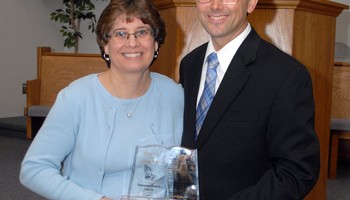 NAPERVILLE, Ill.—Emmanuel Baptist Church of Warrenville honored Pastor Dale and Shirley Williams with a surprise celebration for having completed 25 years of ministry with the church.
TOLEDO—Emmanuel Baptist Church has said farewell to secretary Marcia Stover, who has retired after 40 years.