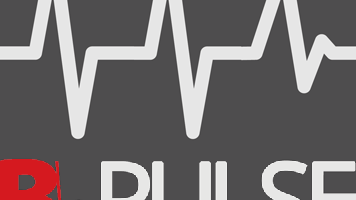 Hello, friends, What are the consequences of failing to encourage one another? The writer of Hebrews provides important insight into the importance of mutual encouragement. …
GARBC CONFERENCE TO FEATURE STRONG SPEAKER LINEUP "Worship is adoring God and submitting to Him in response to Who He is and what He's done," …
MIKE'S PICKS: RESOURCES FOR MINISTRY Mike Hess, GARBC national representative, suggests the following resources for your ministry toolbox: "Worship and Lament" podcast episode In the …
NEEDED: GARBC CHURCH DIRECTORY UPDATES Thanks to the 250 churches that have sent their updated contact and staff information to the GARBC. Now we need …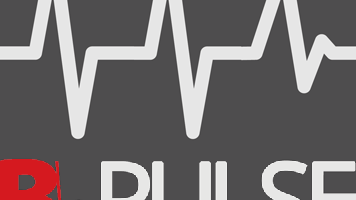 Be strong in ministry! Connect with colleagues and resources through April's Bb Pulse newsletter.
MIKE HESS: MAKING CONNECTIONS National Representative, Regular Baptist Churches I'm looking forward to the 2019 GARBC Conference in Des Moines this June! We have a …
MIKE'S PICKS: RESOURCES FOR MINISTRY Mike Hess, GARBC national representative, suggests the following resources for your ministry toolbox: Dark Clouds, Deep Mercy Mark Vroegop, keynote …
EARLY BIRD CONFERENCE REGISTRATION SAVES $$ The early bird deadline for the 2019 GARBC Conference is coming soon! Be sure to register today. This year's …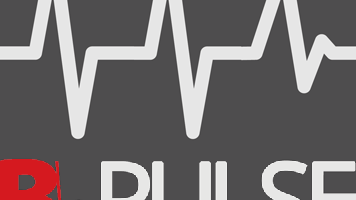 Hello, friends, By God's design, we have been created to be highly relational people. A short study of the fruit of the Spirit in Galatians …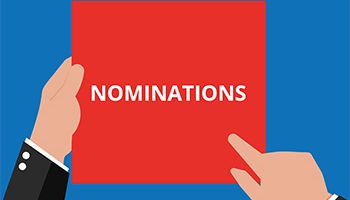 COUNCIL OF EIGHTEEN NOMINATIONS DEADLINE: MARCH 27 Now is the time for you to lead your church in nominating candidates for the Council of Eighteen. …
MIKE'S PICKS: PODCAST, TRAINING, ARTICLES ON MINISTRY Baptist Bulletin Podcast: A Regular Baptist Perspective on Lent What does Scripture say about the celebration of Lent? Where …
TEACHER TRAINING RESOURCES Train your teachers. Use your regular teachers' meetings—or plan a special training weekend—to encourage teachers in their ministry. Consider using Impact Teaching …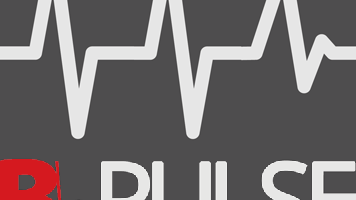 YOUR FEBRUARY NEWSLETTER FROM REGULAR BAPTIST MINISTRIES Hello, friends, Missionary William Carey once wrote, "I'm not afraid of failure; I'm afraid of succeeding at things …
GREAT TIME AT GARBC CONFERENCE, JUNE 25–28 Plan now to attend the 2019 GARBC Conference at Holiday Inn Des Moines–Airport/Conference Center in Des Moines,  Iowa, June …
MINISTRY TOOLBOX Mike Hess, GARBC national representative, suggests the following resources for your ministry toolbox: Good marriages don't come easy. It's important that couples understand …
MAKE YOUR CHURCH NURSERY ATTRACTIVE Does your church nursery attract young families? Parents often decide to attend a church based on its nursery. Improve your …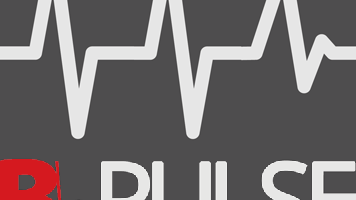 Inside this edition of Bb Pulse you'll find a number of helpful resources.
CONFERENCE AND COUNCIL NOMINATION INFO PACKET The 2019 GARBC Conference info packet will be arriving in a few weeks in your church's mailbox. You will …
RESOURCES FOR YOUR PERSONAL DEVELOPMENT National Representative Mike Hess suggests the following resources for your ministry toolbox: Audio: Listen to Christianity Today's interview with Kevin …
STRENGTHEN MARRIAGES Start the new year right. Typically, January is a quieter time on the church schedule. Why not use the opportunity to boost your …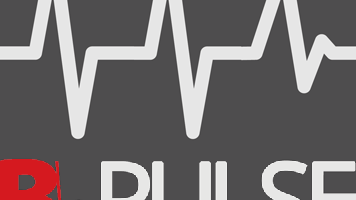 A grateful heart reflects God's goodness. November's Bb Pulse offers much for which to thank God!
REGULAR BAPTIST RESOURCE CENTER STAFF GIVES THANKS! This Thanksgiving, we at the Regular Baptist Ministries Resource Center are especially giving thanks to the Lord for …
GREAT INSIGHTS FOR YOUR MINISTRY Mike Hess, GARBC national representative, suggests the following resources for your ministry toolbox: "The Pastor and Pornography" This interview with …
ORDER YOUR COMMUNION SUPPLIES Regular Baptist Press offers Communion cups and Communion bread. Now you can order Communion supplies along with your regular Sunday School …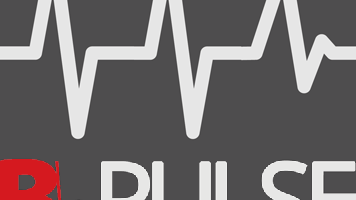 Your October Newsletter from Regular Baptist Ministries Hello, friends, As my wife, Christina, and I travel to churches, colleges, and camps, individuals ask, "Why should …
REGULAR BAPTIST CHURCHES: NATIONAL REPRESENTATIVE MIKE HESS As churches consider their involvement in the GARBC, they may be wondering questions like these: Why should my …
BLOG AND BOOKS FOR YOUR MINISTRY Mike Hess, GARBC national representative, suggests the following resources for your ministry toolbox: "What I Love to Ponder at …
EASY AND AFFORDABLE CHILDREN'S CHRISTMAS PROGRAMS Christmas program practice season is coming! Looking for a children's program? Regular Baptist Press has three easy and affordable …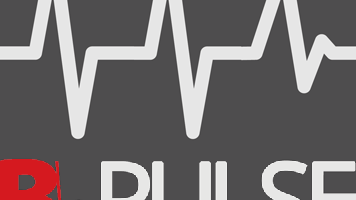 A new way to keep you connected. Making disciples through healthy local churches is the mission at the heart of Regular Baptist Ministries. Welcome to …
REGULAR BAPTIST CHURCHES: NATIONAL REPRESENTATIVE MIKE HESS Educational institutions play a crucial role in preparing students for a lifetime of service for Christ. This past …
PODCASTS, BOOKS, AND ARTICLES FOR YOUR MINISTRY National Representative Mike Hess suggests the following resources for your ministry toolbox: On Preaching with H. B. Charles …
JOB OPENINGS AT REGULAR BAPTIST MINISTRIES Regular Baptist Ministries is seeking to expand its staff. Consider joining a ministry team where employees enjoy coming to …
2018 GARBC CONFERENCE: A VALUABLE TIME FOR EVERYONE! In addition to enjoying messages by Mike Hess, Thomas White, Steve Pettit, Michael Wilburn, Duke Crawford, David …
MAY/JUNE BAPTIST BULLETIN: A MUST-READ! In the May/June Baptist Bulletin, check out the testimony and vision of Mike Hess, GARBC national representative candidate, and the …
PASTOR SEEKING PARTICIPANTS FOR TEENS' SPIRITUAL DEVELOPMENT SURVEY Joshua Ausfahl, pastor of Baker Creek Bible Church, Bellingham, Washington, is seeking teens who are willing to …
MIKE HESS, NATIONAL REPRESENTATIVE CANDIDATE Mike Hess, pastor of Calvary Baptist Church, Mount Pleasant, Iowa, is the Council of Eighteen's selected candidate for the position …
PRECONFERENCE TRAINING: MINISTERING IN A POLITICALLY POLAR ENVIRONMENT AND TO TRANSGENDER PEOPLE Manning Brown, director of Regular Baptist Chaplaincy, invites all interested people to attend …
BROTHERHOOD MUTUAL: INSURANCE PROVIDER TO GARBC CHURCHES The GARBC is teaming with Brotherhood Mutual to offer an insurance resource for churches. View a video of …
IMPORTANT SURVEY FOR CHURCH GROUP RETIREMENT PLAN As your ministry resource provider, Regular Baptist Ministries is considering how to better assist you in this area …
BAPTIST BULLETIN ARRIVING SOON! Check out the insightful articles remembering Dr. Billy Graham. Read the March/April 2018 Baptist Bulletin, soon to arrive in your mailbox …
CHAPLAINCY OPPORTUNITIES FOR YOU Have you considered the chaplaincy? Regular Baptist Chaplaincy offers many opportunities to serve in volunteer, part-time, and full-time capacities. Minister at …
NATIONAL REPRESENTATIVE SEARCH UPDATE The Council of Eighteen National Representative search committee is making good progress. Thank you for praying for the search process and …
REGULAR BAPTIST MINISTRIES PRESENTS STRONGER CHURCH CONFERENCE Regular Baptist Ministries is offering valuable training especially designed to help your church become stronger in its Great …
CAMP MOOSE ON THE LOOSE IS A HIT! Don't miss your opportunity to enjoy outdoor fun and adventure in RBP's 2018 Vacation Bible School program, …
CONFERENCE BROCHURE ARRIVING IN CHURCHES Information about the 2018 GARBC Conference is in your church office's mailbox or will be arriving in the next few …
GAIN MOMENTUM WITH STRONGER CHURCH CONFERENCES Take steps to strengthen yourself and your church ministry by attending a Stronger Church Conference. You will find valuable …
CAMPING FUN FOR KIDS: RBP'S VBS! Outdoor fun and adventure await in RBP's 2018 Vacation Bible School program, Camp Moose-on-the-Loose: Discovering God's Forever Forgiveness. Join …
CONFERENCE AND COUNCIL NOMINATION INFO ARRIVING SOON A GARBC Conference info packet will be arriving soon in your church's mailbox. You will find the following …
STRONGER CHURCH CONFERENCES: NEW LOCATIONS Make 2018 the year you take some new steps to strengthen yourself and your church ministry by attending a Stronger …
GREAT FUN AT CAMP MOOSE-ON-THE-LOOSE VBS! Outdoor fun and adventure await in RBP's 2018 Vacation Bible School program, Camp Moose-on-the-Loose: Discovering God's Forever Forgiveness. Kids …
CHRISTMAS GIFTING FOR FIRE-RAVAGED HOMES Wildfires in northern California have destroyed thousands of homes around GARBC churches in the communities of Windsor and Weaverville. First …
DAILY ADVENT POSTS: CENTER ON CHRIST! Join us this Advent season as we set our minds on the true meaning of Christmas. Daily posts until …
THY WILL BE DONE: GOD'S WILL VS. YOUR DESIRES Thy Will Be Done, the latest women's Bible study from RBP author Dorothy Davis, is now …
KIDS4TRUTH CLUBS TRANSLATED INTO CHINESE Chris Hindal, director of Regular Baptist International, recently met in Hong Kong with Bob Roberts, representative of RBP International's China …
M4 PASTORS' CONFERENCE Harvest New Beginnings, Oswego, Illinois, invites pastors to its ministry enrichment conference Nov. 6–7, focusing on the theme "Navigating Disappointment and Division …
STRONGER CHURCH CONFERENCES: MAKING, MATURING, AND MULTIPLYING DISCIPLES The third and final Stronger Church conference for 2017 was held in Redding, California, October 20–21. Regular …
TWO MORE OPPORTUNITIES TO ATTEND STRONGER CHURCH CONFERENCE Stronger Church Conferences continue this month! Regular Baptist Ministries is offering valuable training for men and women …
WANTED: GOSPEL TRACT WRITERS Have a good idea for a gospel tract? Regular Baptist Press is interested in producing a new series of tracts and …
WELCOME, REGULAR BAPTIST PRESS DIRECTOR David Gunn has been named director of Regular Baptist Press. David, who joined the staff of RBP in 2014, assumed …
HURRICANE HARVEY AFFECTS CHURCH MEMBERS Two Regular Baptist churches in greater Houston, Texas, are directly under threat of catastrophic flooding by Hurricane Harvey, which has …
BEEF UP WITH STRONGER CHURCH CONFERENCES Stronger Church Conferences begin this month! Regular Baptist Ministries is offering valuable training for men and women in your …
FACES OF FRIENDSHIP: NEW WOMEN'S BIBLE STUDY Faces of Friendship, the latest women's Bible study from author Debi Pryde, is now available from Regular Baptist …
REGULAR BAPTIST MINISTRIES PRESENTS STRONGER CHURCH CONFERENCE Stronger Church Conferences are coming this fall! Regular Baptist Ministries is offering valuable training for men and women …
TAKING THE GREAT COMMISSION CHALLENGE Five Liberian pastors and one Indian pastor, representing three of the Regular Baptist International partnering associations, attended the GARBC conference …
VBS 2018: CAMP MOOSE-ON-THE-LOOSE! Outdoor fun and adventure await in RBP's 2018 Vacation Bible School program, "Camp-Moose on-the-Loose: Discovering God's Forever Forgiveness." Kids will join …
JOHN GREENING TO RETIRE, SEARCH COMMITTEE FORMED John Greening has announced his plans to retire as GARBC national representative no earlier than June 2018. The …
DAY BY DAY AT GARBC CONFERENCE Not able to attend the 2017 GARBC Conference? We've brought the conference to you! If you did attend the …
THE PLEASURES OF MARRIAGE: AN EXPOSITION OF THE SONG OF SOLOMON Love, romance, sex, expectations, attitudes, arguments: God is not silent on these topics, especially …
BEAUTIFUL SETTING, SUPER GARBC CONFERENCE If you haven't been to Sandy Cove Ministries, this is the perfect opportunity to visit. Make this year your year …
MULTIPLICATION IN MINISTRY WORKSHOP Multiplication is the end game. It's what Jesus had in mind when he released his disciples to fulfill the Great Commission. …
JOB OPENINGS AT REGULAR BAPTIST MINISTRIES At Regular Baptist Ministries, people are our most valuable asset. We desire to be a place where employees enjoy …
SAVE MONEY—REGISTER FOR GARBC CONFERENCE BY MAY 12 Who doesn't like to save money? Register by May 12 for the GARBC Conference and receive the …
SNEAK PREVIEW: MAY/JUNE BAPTIST BULLETIN See what's coming in the next Baptist Bulletin, to arrive in your mailbox this month: Passing on Convictions to the …
STUDY ON THE HOLY SPIRIT Find out what the Bible teaches about the Holy Spirit. Order today RBP's adult Sunday School course Pneumatology: Understanding and …
2017 GARBC CONFERENCE: REGISTER EARLY FOR DISCOUNT The 2017 GARBC Conference, June 27–30, is a great opportunity for the whole family to grow spiritually and …
"BEST CHURCH PRACTICES": 2017 GARBC CONFERENCE Excellent speakers will bring Biblical instruction on best practices for the church at the 2017 GARBC Conference, June 27–30. …
KIDS WILL LOVE CASTLE LIFE! RBP'S 2017 VBS Experience the adventure of castle life with RBP's 2017 Vacation Bible School program, "Over the Moat: Drawbridge …
CRAB CAKES, ANYONE? CONFEREES TO ENJOY CHESAPEAKE BAY Imagine yourself walking along the Chesapeake Bay at sunset, enjoying the company of family or friends or …
REGULAR BAPTIST MINISTRIES PRESENTS STRONGER CHURCH CONFERENCE Save the date for a Stronger Church Conference in your region! Regular Baptist Ministries is offering valuable training …
WOMEN WHO MET THE MASTER BIBLE STUDY A new ladies' Bible study is now available. Women Who Met the Master, by Carolyn Culver, is a …
REGULAR BAPTIST CHURCH PLANTING PRAYER CHALLENGE Be part of something big that God is doing through Regular Baptist Church Planting! Phase two of our initiative …
EXCELLENT SESSIONS AWAIT YOU: REGULAR BAPTIST WEB COMMUNITY Preaching, equipping teachers, church websites, updating articles of faith, and photography are topics that you can plug …
MISSIONS CONFERENCE FOR KIDS GO!: 5 Mission Adventures for Kids gathers your students into a "Great Commission team" that takes five trips into the Bible …
REGULAR BAPTIST CHURCH PLANTING PRAYER CHALLENGE Regular Baptist Church Planting just completed phase one of its "On Our Knees" prayer initiative and offering, with individuals …
ANNOUNCING SEMINARS BY REGULAR BAPTIST WEB COMMUNITY Beginning in February, the following topics will be available to you and your church through the Regular Baptist …
NEW STUDY ON JESUS' INTERACTIONS WITH WOMEN A new ladies' Bible study, Women Who Met the Master, is now available from Regular Baptist Press author Carolyn …
CHAPLAIN ALLIANCE TO ADDRESS MILITARY'S EMERGING TRANSGENDER POLICIES Manning Brown, director of Regular Baptist Chaplaincy, will attend a meeting for the Chaplain Alliance for Religious …
NOVEMBER/DECEMBER BAPTIST BULLETIN READY FOR YOUR VIEWING Check out relevant articles for church ministry in the current issue: Print Civic Responsibility and Civil Disobedience (Kevin …
EASY CHRISTMAS PROGRAMS FOR YOUR CHURCH Don't yet have your Christmas program written and planned out? Christmas is just a few weeks away, but don't …
PRAYER EMPHASIS INCREASES OUR VISION Regular Baptist Church Planting's 30-day prayer challenge, "From Our Knees," is off to a good start. Prayer requests for week …
INSPIRED CONFERENCE Dr. Scott Carroll, founder and executive director of the National Bible Museum in Texas, is coming to CrossRoad Baptist Church in Ames, Iowa, …
PRESENTING . . . BAPTIST FELLOWSHIP PRESS! Baptist Fellowship Press, the new publishing arm of the Fundamental Baptist Fellowship Association, now has children's Sunday School …
30 DAYS OF PRAYER FOR CHURCH PLANTING Regular Baptist Church Planting is kicking off its Genesis Initiative with a 30-Day Prayer Challenge beginning Sunday, Oct. …
"CULTIVATING LEADERS IN THE LOCAL CHURCH" God desires that we all lead. Some of us lead as parents or teachers, some as pastors or deacons, …
FAILING PEOPLE, FAITHFUL GOD Studying passages from Judges and Ruth, Failing People, Faithful God covers some of the darkest days of Israel's history when every …
FROM OUR KNEES: 30-DAY PRAYER CAMPAIGN Plan now to participate in a special 30-day prayer campaign for the Regular Baptist Church Planting initiative,  beginning on …
NEW FROM REGULAR BAPTIST CHURCH PLANTING: CHURCH PLANTER ASSESSMENT Planting churches is the very best way to reach people with the gospel of Jesus Christ. …
THE GIFTS OF CHRIST LADIES' BIBLE STUDY NOW AVAILABLE Jesus Christ promised to give believers abundant life. Learn to deepen and enjoy your relationship with …
FUNDAMENTAL BAPTIST FELLOWSHIP ASSOCIATION INAUGURATES BAPTIST FELLOWSHIP PRESS Baptist Fellowship Press, the new publishing arm of the Fundamental Baptist Fellowship Association, now has children's Sunday …
AUDIO MESSAGES FROM GARBC CONFERENCE Couldn't make it to the 2016 Conference? You can still have a conference experience by reading summaries and listening to …
BEYOND THE BALLOT: RBP'S NEW STUDY FOR WOMEN More American women are in the political arena today than ever before. Study this phenomenon Scripturally by …
FOR CHURCH PLANTING Regular Baptist Church Planting coordinator Clare Jewell asks churches to pray boldly and prepare diligently for a movement of God's Spirit to …
July/August Baptist Bulletin: Hot off the Press! The Baptist Bulletin magazine is ready for you. Check out the following stimulating and helpful articles. "New Theological …
NEW! 12 CLUELESS MEN BIBLE STUDY BY JOHN GREENING 12 Clueless Men, by GARBC National Representative John Greening, is an eight-lesson study of John 13—16 …
For many years, I've known Scott Poling, host pastor of this year's GARBC Conference. Scott has a special place in his heart for pastors. On …
GARBC CONFERENCE: OUR VERY OWN! Hundreds of conferences are available to churches during the year, but only one is uniquely ours! Look at the features …
SCOTT CARROLL TO PRESENT SCROLLS AT GARBC CONFERENCE "Inspired: Scrolls to Scriptures," a portable, hands-on museum exhibit that tells the story of the composition and …
NEW MEN'S STUDY BY RBP: 12 CLUELESS MEN 12 Clueless Men, by Regular Baptist Press author and GARBC National Representative John Greening, is an eight-lesson …
GARBC CONFERENCE: YOU'LL BE GLAD YOU CAME! The 2016 GARBC Conference, Tuesday, June 28 through Friday, July 1, is a great opportunity for the whole …
"PROCLAIMING CHRIST FROM THE OLD TESTAMENT": GARBC CONFERENCE SPEAKERS Be encouraged in God's Word! Attend the 2016 GARBC Conference June 28—July 1 in Oswego, Illinois. …
FALLACY IN HIGH CHURCH TEACHING High Church Heresy reveals Catholic and Eastern Orthodox teaching on a number of topics, including tradition, Scriptures, the church fathers, …
2016 GARBC CONFERENCE: REGISTER EARLY FOR DISCOUNT The 2016 GARBC Conference, Tuesday, June 28 through Friday, July 1, is a great opportunity for the whole …
PROPHECY UP CLOSE CONFERENCE Friends of Israel presents a conference on the topic "Future Events, In Light of Today" on Saturday, April 2, at the …
WOMEN'S BIBLE STUDY: WORRY-FREE LIVING Are you paralyzed by worry? Worry can open your mind to fear, magnify your troubles and trials, and rob you …
TALENTS FOR CHRIST: REGISTER NOW! Involving teens in Talents For Christ is a win for them! Participating in the TFC experience helps teens grow in their …
PLAN NOW TO ATTEND 2016 GARBC CONFERENCE The 2016 GARBC Conference has something to offer the whole family! Held in the beautiful facility of Harvest …
WORRY-FREE LIVING: NEW RBP WOMEN'S BIBLE STUDY Are you paralyzed by worry? Worry can open your mind to fear, magnify your troubles and trials, and …
EAST TO WEST, CHURCHES SEEK REGULAR BAPTIST CHURCH FELLOWSHIP Churches in Colorado, Florida, Minnesota, and Washington are seeking fellowship in the GARBC, pending approval at …
2016 GARBC CONFERENCE The 2016 GARBC Conference has something to offer the whole family! Teens and children will enjoy Bible-centered programs designed especially for them. …
HIGH CHURCH HERESY: EXPOSING RESURGENT CATHOLICISM AND ORTHODOXY High Church Heresy reveals Catholic and Eastern Orthodox teaching on a number of topics, including tradition, Scriptures, …
2016 GARBC CONFERENCE: "And Beginning with Moses  . . . Proclaiming Christ from the Old Testament " Plan now on attending a superb GARBC Conference …
2016 CHRISTIAN WORKERS RETREAT The California Association of Regular Baptist Churches will host its annual Christian Workers Retreat at the Hilton Garden Inn in beautiful …
RBP RESOURCES: THE DIRECTOR'S FAVORITES The fresh start of a new calendar affords us the opportunity to evaluate the past year and to set priorities …