The Renew Women's Conference, an event of the Iowa Association of Regular Baptist Churches, was a time of relaxation and refocusing for the ladies who attended.
Calvary Baptist Church celebrated its 125th anniversary with a weekend of events Sept. 5–7.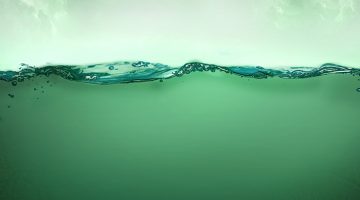 In order to have a Biblically clear mind, we need a Biblically developed worldview filter that can sort out the good from the bad, the Biblical from the secular.
Our Heavenly citizenship is a gift that should change our perspective on how we live out our lives.
"The calling of the pastor is more than a job; it's a wonderful ministry," says Tom Townsend, pastor of Calvary Baptist Church, Battle Creek, Michigan.
Grace Baptist Church honored Brandon Crawford Sept. 6 for 10 years as the church's pastor.
Chris and Deb Hindal have retired from Regular Baptist International as director and administrative assistant, respectively. When they first came to Gospel Literature Services, the ministry's name at the time, they had already served as a pastor and wife for 35 years at churches in Pennsylvania, Iowa, and Florida.
Indulging your children when they throw a temper tantrum is unhelpful and counter-productive.
"A once-in-a-lifetime opportunity for the town." That's what Councilmember Chuck Anderson called the recent move by the town of Vienna to purchase the three acres on Center Street that Faith Baptist Church has called home for its lifetime.
First Baptist Church showed its appreciation and support for law enforcement officers by giving the staff of the Shelbyville Police Department gift bags.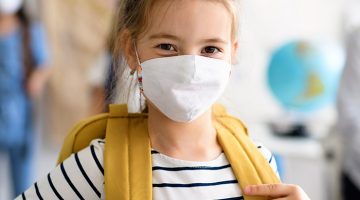 If you are fearful entering this school year, then turn to God's Word for hope. Within the pages of the Bible, there are precious promises for scared, weak, and needy people to grab hold of.
Let's put our hearts and minds into what the Lord has for us. Let's do it wholeheartedly for the Lord.
Brown Street Baptist Church is aiming to change the negative perception of law enforcement, at least for those who serve the church's city.
Churches need to realize that although the role of a pastor's wife can be rewarding and special, it can also be lonely.
As school starts this year, create a new tradition at supper for each person in your family to think about someone at their school or workplace they can pray for, then pray for them as a family during supper time.
Wilma Shea-Arndt, a pastor's wife, died Aug. 1. She was 99.
Darrell Beddoe, former director of the Baptist Network Northwest, died Aug. 13. He was 79.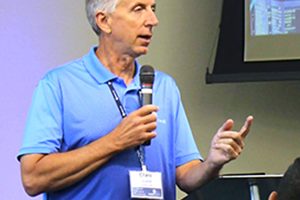 Pastors from GARBC churches in Colorado, Illinois, Iowa, Ohio, Oregon gathered with other pastors and church leaders for a conference hosted by ABWE's EveryEthne initiative.
Mike and David discuss Mike's new book, No Contest: Overcoming a Competitive Spirit.
In three Maryland counties, people in need are thankful for Martha's Kitchen, a food donation ministry operated by Damascus Road Community Baptist Church.
Faith Church has added David Mora to its North Campus pastoral team.
Calvary Baptist Church, Norwalk, Ohio, held a garage sale to benefit Camp Patmos.
Your pastor might have several degrees hanging on his wall from prestigious seminaries and educational institutions. But rest assured, he has never taken a class …
Tim Tucker, pastor of Calvary Baptist Church, Ludington, Michigan, died July 28.
Mike Hess, GARBC national representative, participated last week in an online worship service of a Buenos Aires church that he visited in person two years ago.
First Baptist Church of Elimsport honored its pastor, Todd Baker, for 20 years of ministry at the church.
Donald Carl Roe, a pastor, died July 18.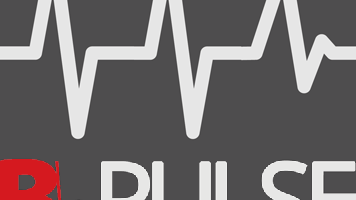 God is good in blessing our first ever virtual GARBC Annual Conference above and beyond what we asked or thought.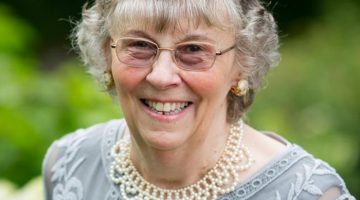 Donna Poole of Lickley's Corners Baptist Church has written a novel based on the real life experiences that she and her husband, John, have shared as pastor and wife of this country church for four decades.
After a successful first-ever virtual GARBC Annual Conference, broadcast live from Bethel Church in Crown Point, Indiana, June 29–30, one of the messages has received even more listeners.
Lamoka Baptist Camp invited families to its lakefront campus June 29–July 4 for family camp.
2020 GARBC Annual Conference resolution, passed by voting messengers, Resolution on God's Goodness
2020 GARBC Annual Conference resolution, passed by voting messengers, Resolution on Racial and Ethnic Harmony.
Paul A. Reimer, a pastor, died July 4. He was 65.
Virginia Richardson, a pastor's wife, died May 9. She was 97.
By Bob Cowman I tend to see opportunity at the strangest times and in the weirdest ways. If you read the news or follow the …
The General Association of Regular Baptist Churches welcomes three churches intofellowship and rejoices in the planting of new churches.
Dawn Sauser, a pastor's wife, died June 20. She was 72.
In this 2018 video, listen to Aaron Lavender, pastor of Grace Baptist Church, Kansas City, Missouri, speak on "The Incompatibility of Christianity and Racism."
Jennifer Johnston, a pastor's wife, died June 19. She was 65.
Grace Baptist Church reached out to its community in a creative way during a time of unrest in the wake of the death of George Floyd in Minneapolis police custody.
Mike and Bob discuss the many issues surrounding the difficult decision to leave a church.
Community Baptist Church is holding worship services outdoors this summer.
GARBC National Representative Mike Hess was privileged to preach at an outdoor worship service of Brown Street Baptist Church.
As Christians, we must be prepared to confront both racist actions and racist attitudes, because sin originates in the heart.
Clarks Summit University hosted its LYFE Women's Conference online May 30.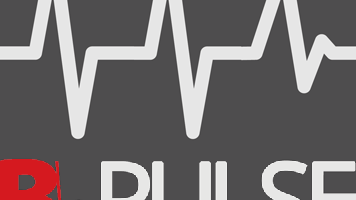 Hello, friend, God is so kind and generous in giving wisdom to those who ask of Him (James 1:5). As churches begin the process of …
Mike interviews Steve DeWitt on the subject of Christ's supremacy and beauty.
The question isn't so much whether or not to utilize social media, but what we are trying to say and why. Our communication is to be seasoned as with salt—that implies that we are putting in some thought beforehand.
GARBC National Representative Mike Hess held a church recognition council June 2 with the leadership team of Prior Lake (Minnesota) Baptist Church.
2020 GARBC CONFERENCE: VIRTUALLY EVERYONE CAN COME! We can't wait to connect with you online! Join us for the virtual 2020 GARBC Conference June 29–30. …
Janet Harriman, a pastor's wife, died June 2.
Severe flooding in the Midland area last week caused significant damage to nearly 30 of the church family's homes, with some homes declared a total loss.
As states loosen coronavirus restrictions, churches are taking steps to reopen. But those steps come with plenty of precautions.
In the midst of severe flooding in Michigan, water filled the parking lots of Calvary Baptist Church but stopped short of reaching the church building.
Around 3:00 a.m. on a Thursday last October, Pastor Walter McDonald was awoken by a phone call from a church member, who told him the church was on fire.