Because of you, Regular Baptist Ministries has a profound and immediate impact around the world. On this Giving Tuesday, please seriously consider donating to one of the Regular Baptist ministries.
In conjunction with seven Christian colleges, Regular Baptist Churches is offering the GARBC Christian Character Scholarship. This scholarship is available to a maximum of twenty-four …
We at the Regular Baptist Resource Center express our thanks for your prayer and financial support. See what good things God has done through our …
Our new national representative, Mike Hess, greets association churches and provides a teaser of what is ahead in his tenure!
Women at Faith Baptist Church gathered for a Ladies' Tea with Amy Dunham, author of the women's Bible study Soul Rest, published by Regular Baptist Press.
The drawers are empty, the shelves are cleared off, and the lights are turned off in the pastor's office. Retirement is a big change not only for a pastor but also for his church. Where does the church go from here?
Regular Baptist Ministries exist for the local church and helps make the local church stronger.
Two Chicagoland churches came together for a "Carols & Candlelight" service on Christmas Eve. Faith Baptist Church, Winfield, Ill., and Great Commission Baptist Church, Schaumburg, …
We've moved! The Regular Baptist Ministries have packed up and headed to a new location. Be in prayer as the staff works tirelessly to unpack and get back online.
With the recent terrorist attacks in Paris, the subject of radical Islam has been catapulted into a position of media prominence. This has brought, in …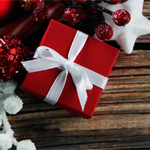 Day in and day out, the GARBC ministries are making a difference in churches around the world. Your help is critical in making this happen. …
Regular Baptist churches and associations around the country have caught the vision of ministering to Hispanics. RBP and EBI are both contributing their strengths to provide such a curriculum for Spanish-speaking adults. EBI is now translating and contextualizing RBP's Life Design curriculum. The result is a trustworthy curriculum line that has the potential for great influence.
Men from Northern Ohio, Illinois, and Michigan enjoyed Highland-style games at the Ohio Men's Retreat, held at Camp Patmos.
Many churches struggle to find the right domain that fits what they are. The .com domain is for commercial enterprises, and .edu is for education; …
Don't just paste a smile onto your face when walking into church; stay genuinely fresh in ministry! John and Daria Greening, share their tips as they lead a practical discussion on Staying Fresh in Ministry in an upcoming cohort.
Today, Wednesday, June 11 is the last day for early registration! Come to St. Petersburg, Fla., to get re-engerized about the gospel and reinvigorated about local church ministry. Gain valuable resources, connect with friends, and make contacts that wi…
National Association of Regular Baptist Camps (NARBC) Camp experiences are effective tools in facilitating God's transforming work in the lives of youth and adults. NARBC …
Schools exhibiting at the GARBC Conference or sponsoring the Talents For Christ program: Appalachian Bible College Mount Hope, Wva.; www.abc.edu Baptist Bible College & Seminary …
Ministries exhibiting at the GARBC Conference Association of Baptists for World Evangelism New Cumberland, Pa.; www.abwe.org Association of Baptists for World Evangelism Good Soil New …
A highlight for many woman at the GARBC Annual Conference is the opportunity to connect with other ladies in ministry. Sisters in Christ can share the joys and burdens of local church ministry. A great place to do this is at the Ladies Luncheon!
DES MOINES—Grandview Park Baptist Church hosted its 50th annual Iowa Talents For Christ competition. Though the categories in which teens competed varied greatly, the purpose behind the competition is the same: to encourage young people to use their abilities in their churches. Eight teens were awarded college scholarships for first or second […]
Remembering that freedom is not free.
1997 GARBC Annual Conference resolution, passed by voting messengers, The Second Coming of Christ.
Make plans today to attend the GARBC Annual Conference in St. Petersburg, Fla. and save money! By attending the conference you will gain valuable insights on local church ministry, a greater awareness of doctrinal trends, and energy to continue your faithful service for God. Don't miss out on this great opportunity at a great price! […]
ATLANTIC CITY, N.J.—Daniel Martin Cassell, pastor of Chelsea Baptist Church in Atlantic City from 1973 to 2009, died on April 30.
Much buzz about the gospel is taking place in evangelical circles. Where better to center our hearts and minds on the centrality of the gospel than the 2014 GARBC Conference! The June 23–27 Conference to be held at the Hilton Bayfront in St. Petersburg, Fla. has a great theme , "The Essential Gospel."
ST. PETERSBURG, Fla.—Melbourne "Mel" Stadt, a pastor, died. He was 94.
ZEELAND, Mich.—Evangeline Miriam Anderson, a pastor's wife, died. She was 86.
If I had my pick of a descriptive name for the GARBC, I would probably go with the name "Regular Baptist Fellowship." This alternative name …
One of the best things I've seen over the past several years in the world of sports took place on Sunday in Oakland. In silent protest to the remarks of Clippers' owner Donald Sterling, the team walked onto the court, gathered at its center, and removed their team warm-ups to reveal inside-out undershirts.
1997 GARBC Annual Conference resolution, passed by voting messengers, The Necessity of Balanced Biblical Evangelism.
Reaching Children for Christ Children who live in the hilly, tribal part of Bangladesh get only about five years of education. If parents want their …
Five Days of Great Preaching Immerse in God's Word at the 2014 GARBC Conference! Each day brings new messages to challenge and renew. Check out …
Valuable Workshops for Men and Women GARBC Conference workshops address current issues and offer practical ministry helps. Plan now to attend the conference June 23–27 …
Voices of the Past, Voices of the Present Reel-to-reel tapes of messages by R. T. Ketcham, Paul Jackson, Joseph Stowell, Ernest Pickering, John Balyo, and …
1997 GARBC Annual Conference resolution, passed by voting messengers, The Disney Corporation.
KANSAS CITY, Mo.—Beverly Frowner, a pastor's wife at First Regular Baptist Church in Kansas City, died April 6.
1997 GARBC Annual Conference resolution, passed by voting messengers, The Disney Corporation
1997 GARBC Annual Conference resolution, passed by voting messengers, Reproductive Technology.
The April issue of E-Info is ready for your viewing. Check out association news!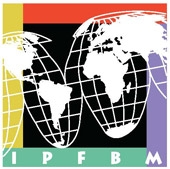 Prayer for Conferences in Liberia Please support our Liberian brothers and sisters in prayer with whom we fellowship in the International Partnership of Fundamental Baptist …
"The Essential Gospel" 2014 GARBC Conference The essential gospel—by it we are saved and grow toward likeness to Christ. It is the powerful message we …
Equipping Together! Outstanding GARBC Conference Workshops This year's GARBC Conference will offer stimulating topics and practical ministry helps for men and women through its excellent …
Five-Lesson Evangelistic Studies for 99 Cents! RBP's evangelistic studies are affordable tools to use in your community. Outreach Bible studies are normally $4 to $5 …
GRAND RAPIDS, Mich.—Joseph Balbach, who pastored several churches in Michigan, died on March 24 at age 92.
STANWOOD, Wash.—Ralph "Rus" Edwin Waud, a retired pastor, died. He was 92.
1997 GARBC Annual Conference resolution, passed by voting messengers, Promise Keepers.
Today's the Day! Take an active role in the association! Council of 18 nominations end today. Now is your chance to shape the future of the association and assure it has strong leadership. Nominate individuals for the Council of 18 online or find ways to submit your print application. Also, GARBC Service Award nominations are […]
1996 GARBC Annual Conference resolution, passed by voting messengers, Scientific and Biblical Creation.
Current events often have major impact on the ministries of friends and colleagues around the world. Missionary Scott Carter with ABWE in Ukraine writes his perspective on Acts 8:1–4 in light of the political happenings in that country.
1996 GARBC Annual Conference resolution, passed by voting messengers, Racial Relations.
CLARKS SUMMIT, Pa.—Richard Engle, retired professor of Old Testament, Languages, and Literature at Baptist Bible Seminary, died March 9.
FULLERTON, Neb.—Roy Cupples, a church planter with Baptist Church Planters, died on March 7.
1996 GARBC Annual Conference resolution, passed by voting messengers, Rejection of Partial Birth Abortion.
March 2014 E-Info is ready for your viewing. Rejoice in good Biblical preaching–now and then!
When was the last time you took a good look at your church's Articles of Faith? Many were probably written decades ago and have not …
PALATINE, Ill.—Iva Greening spent her life in service to her Lord and her family. She was a loving and supportive pastor's wife, mother, friend, and prayer warrior.
Ensure teens in your church are using there talents and abilities to glorify God! Encourage them to participate in Talent for Christ. Teens that participate in this competition strengthen their skills and gain confidence in serving in the local church….
GARBC Service Award Nominations Due March 28 Has your Christian walk been impacted positively by a godly believer or couple in your church? Consider nominating …
Council of Eighteen Nominations Due March 28 "GARBC—by the churches, for the churches." The Council of Eighteen is elected by churches to provide oversight for …
Five New Regular Baptist Web Community Topics Great topics, superb teachers! Check out the following Regular Baptist Web Community online training events: "Updating and Rewriting …
Vintage Conference Messages A large collection of message recordings from GARBC conferences has been given to the GARBC. Included are messages by R. T. Ketcham, …
"I never thought it would happen in our community." "Things like this don't happen here…I'm in complete shock." We hear statements such as these in …
Ministering in a rural community can be exhausting, yet extremely rewarding work. Your church has the potential to leave a legacy on the community and …
1996 GARBC Annual Conference resolution, passed by voting messengers, Rejection of Assisted Suicide.
Rev. Ron and Sally Schrock, CARBC representative and wife, are grieving over the sudden death of their daughter-in-law, Laurie. Please pray for Laurie's husband, Tylan, …
The February edition of E-Info shows you how to bring rejuvenation to your mind and ministry.
Whether you are involved in local church ministry or on the staff of a ministry organization, effective communication through photos and the written word plays …
Church Planter to Church Planter Church planting is hard work! Church planters evangelize, disciple, counsel, lead singing, facilitate Bible studies, clean bathrooms, prepare coffee, paint …
"The Essential Gospel": 2014 GARBC Conference Plan now for a June getaway to the Sunshine State! Attendees at the 2014 General Association of Regular Baptist …
Regular Baptist Web Community's Great Winter Lineup Eight exceptional topics for your church ministry are available in the Regular Baptist Web Community's 2014 winter session. …
Investigation Destination Investigation Destination super kits are available at www.RBPstore.org/ID. Challenge your students to prepare for the return of the King with this five-lesson Vacation …
1995 GARBC Annual Conference resolution,
No winter blahs for you. RB Web Community is here! Eight exceptional topics for your church ministry are available through RB Web Community. Interact online with quality content from the comfort or your own home or office. View topics and register now before classes are filled.
Dig out your summer clothes and get ready to pack your bags for a June getaway to the Sunshine State! Attendees at the 2014 General Association of Regular Baptist Churches Conference, June 23–27, will have the opportunity to enjoy the sun and tourist attractions while basking in a week of spiritual edification and fellowship. The […]
WATERLOO, Iowa—Richard Wayne Johnson, a faithful pastor, died Jan. 24.
1995 GARBC Annual Conference resolution, passed by voting messengers,
Andrea Schmidt, wife of Pastor James Schmidt, North Valley Baptist Church, Mayfield, Pa., sends the following note of praise: "Thank you all for your prayers …
Competing in Talents is an excellent way to develop teens in your church for service. They will maximize their talents and have an eternal impact. Talents For Christ encourages students to develop their talents by practicing and through the feedback they receive throughout the process. Peer review, mentoring […]
LaGRANGE, Ohio—Debra Quick, a former pastor's wife, died on Jan. 11. She was 64.
BAILEY, Mich.—Roberta Frances Borman, a missionary in Equador, has died. She was 83.
1995 GARBC Annual Conference resolution, passed by voting messengers,
Do you feel like you are trying to catch your breath at the beginning of 2014? I feel that way—not because of the "Polar Express" …
LUTHER, Mich.—Jack Carlyle Nichols, a church planter, died. He was 85.
1995 GARBC Annual Conference resolution, passed by voting messengers,
Praise for Filipino Church Relief Praise God for our Filipino churches that are working on the ground assisting believers and unbelievers, sharing the good news …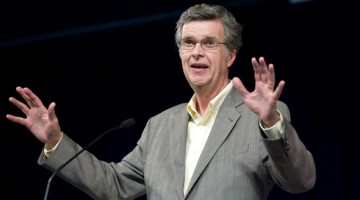 20/20 Vision for GARBC Future A challenge from John Greening, GARBC national representative: Our association has a significant opportunity before it. How we respond will …
Regular Baptist Web Community in Session Soon More terrific offerings from Regular Baptist Web Community to enrich your ministry will be available in February and …
Immediate Help Needed for Relief Efforts At the 2013 GARBC Conference, Baptist Builders Club Director Michael Nolan announced the creation of the Disaster Relief Fund. …
SPOKANE, Wash.—Herbert Allen Farrar Jr., a longtime pastor and former president of Western Baptist Bible College, died on Nov. 28. He was 104.