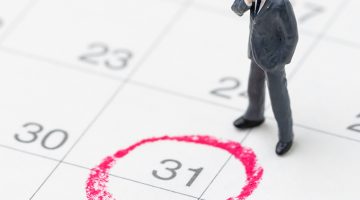 A good pastor effectively prepares his church for his own pastoral "expiration date."
For twenty years the Afghan people have been told that they now will be free. Schools built. Promises made. However, all of those things have changed over one long weekend.
Six disastrous steps in the development of cult-of-personality leadership.
Worshiping God is what we're designed to do. Worship points us to the truth of God's greatness.
When we recognize the power of the tongue, we will desire God's wisdom for our words.
God loves when we ask questions with the right heart and a spirit of humble submission to him.
Enthusiasm is magnetic. It can function somewhat as a gravitational pull toward a church or fellowship.
Three ways to take the gospel with you into adulthood.
The Baptist Bulletin podcast is also available via iTunes, Stitcher, Google Podcasts, and iHeartRadio.
Mike and Clare discuss the church's disciple-making mandate and the vital need to reproduce Christian leaders in the days ahead.
By Bob Stevenson Last October I hosted a discussion group to help our church process through the upcoming election. We don't often talk about politics …
The Baptist Bulletin podcast is also available via iTunes, Stitcher, and Google Play.
Mike and special guest Knute Larson discuss pastoral mentoring, church ministry, and the role of the Holy Spirit in the life of the believer.
The call to ministry is a realization that God is directing you into vocational ministry. This realization is accompanied by your own desire. And it is confirmed by church leaders who observe your character and gifts for ministry.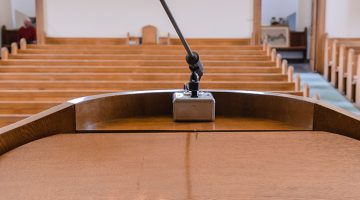 Jesus loves your church. He is the One Who will provide for your church.
God uses the "wave" of an overwhelmed heart to lead us to the Rock of Ages, the Rock that is higher than us.
With the revelation of Ravi Zacharias' secret lifestyle of sexual sins, Christians and even non-Christians publicly wonder what went wrong.
What Jeremiah came to understand is that it's not the Lord's gifts but the Lord Himself who constitutes hope.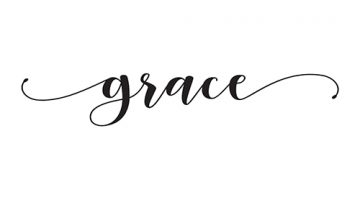 No one hates grace, do they? Who would ever be offended by a free gift?
It's true that this year has been challenging, but God has also glorified Himself in and through it.
In this episode, Mike discusses some of the right and wrong reasons for pastors to consider transitioning to another church or ministry.
The Council of Eighteen—governing body of the General Association of Regular Baptist Churches—met virtually on Nov. 16 and 17 to make strategic plans for the …
The message of Revelation needs to be shared, and as a pastor, you are in the prime position to teach it to your congregation.
In late July two retired pastors were talking about the problems COVID-19 has brought to the US and about the nation's political upheaval. They wondered …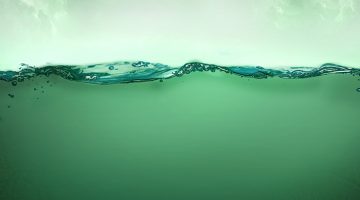 In order to have a Biblically clear mind, we need a Biblically developed worldview filter that can sort out the good from the bad, the Biblical from the secular.
Our Heavenly citizenship is a gift that should change our perspective on how we live out our lives.
Chris and Deb Hindal have retired from Regular Baptist International as director and administrative assistant, respectively. When they first came to Gospel Literature Services, the ministry's name at the time, they had already served as a pastor and wife for 35 years at churches in Pennsylvania, Iowa, and Florida.
Indulging your children when they throw a temper tantrum is unhelpful and counter-productive.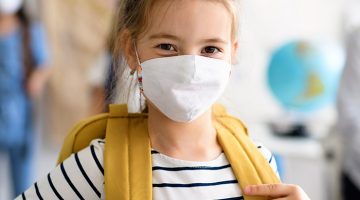 If you are fearful entering this school year, then turn to God's Word for hope. Within the pages of the Bible, there are precious promises for scared, weak, and needy people to grab hold of.
Let's put our hearts and minds into what the Lord has for us. Let's do it wholeheartedly for the Lord.
Churches need to realize that although the role of a pastor's wife can be rewarding and special, it can also be lonely.
As school starts this year, create a new tradition at supper for each person in your family to think about someone at their school or workplace they can pray for, then pray for them as a family during supper time.
Mike and David discuss Mike's new book, No Contest: Overcoming a Competitive Spirit.
Your pastor might have several degrees hanging on his wall from prestigious seminaries and educational institutions. But rest assured, he has never taken a class …
By Bob Cowman I tend to see opportunity at the strangest times and in the weirdest ways. If you read the news or follow the …
Mike and Bob discuss the many issues surrounding the difficult decision to leave a church.
As Christians, we must be prepared to confront both racist actions and racist attitudes, because sin originates in the heart.
Mike interviews Steve DeWitt on the subject of Christ's supremacy and beauty.
The question isn't so much whether or not to utilize social media, but what we are trying to say and why. Our communication is to be seasoned as with salt—that implies that we are putting in some thought beforehand.
"Can we gather yet as a church again?" A national representative of a fellowship of churches does not have the definite answer for each local church. But thankfully, the principles of God's sufficient Word do.
What should we be considering, as Christians, when we ponder and discuss the idea of reopening the country?
By Steve Viars Indiana's governor, Gov. Eric Holcomb, along with his assembled team of medical and business professionals, has the gigantic task of leading our …
This is a time of great uncertainty, but it is also a time for reflection on First Things, on Prime Principles. On what is certain. On Truth.
We're all in over our heads right now. These are hard times. But the hard times are the best times to become who God made us to be.
Just as biblical love is an action (not a feeling) so is biblical forgiveness. Stop looking at your emotions as a barometer and start looking unto Jesus.
Like the early church, we must boldly step into the challenge of caring for the vulnerable and sick. We must point them to the only One Who can deliver us.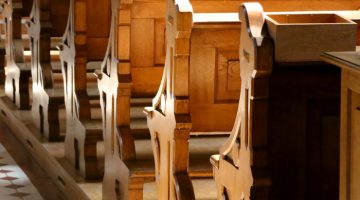 Mike and David discuss Christian living and church ministry in an age of Coronavirus lockdown.
Observing the Lord's Table remotely might not be the best idea.
What does the Coronavirus lock-down mean for our Baptist understanding of church polity?
Four suggestions for using this extraordinary time as an opportunity for spiritual renewal.
"Your word I have hidden in my heart, that I might not sin against You" (Ps. 119:11).
The "iron sharpening iron" process that Proverbs 27:17 provides is a helpful and maybe even convicting part of a believer's life.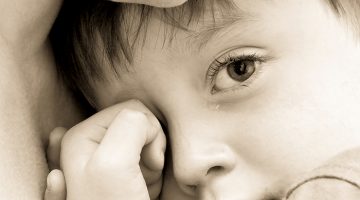 We have good reason to take the virus seriously. But we also have good reason to trust God, live courageously, and love others.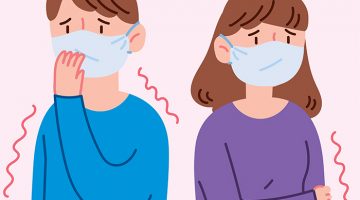 What are you worried about? Try this three-step approach from Philippians 4:6–7.
Jesus sang praises to God. We should follow His example.
Four reasons Christians should sincerely care about the current COVID-19 crisis.
Today the church is facing several incoming threats about which we cannot afford to say, "Don't worry about it."
The idea that shame has no place at all in the life of the believer says too much.
God calls us to live actively in confident faith and hope, not fear. Like our Biblical forerunners, He asks us to trust in the fact that He is already present in the places that are new and untested for us.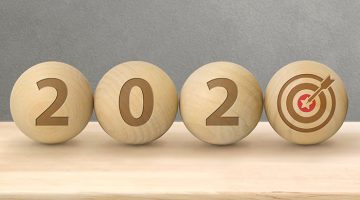 Let's commit ourselves to work together for God's glory in 2020 to make disciples in healthy local churches.
In this episode, we consider the historical identity of the Magi and offer some reflections on the account of their visit to the Christ-child in Matthew 2.
This Thanksgiving Day, as we sit down with our family and friends and stare at that turkey with the trimmings, perhaps we should remind ourselves to be better thankers and better givers.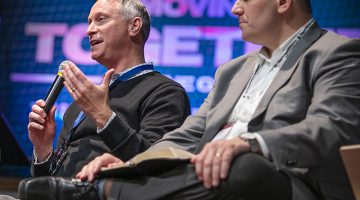 This episode features a panel discussion on pastoral recruitment and the call to ministry.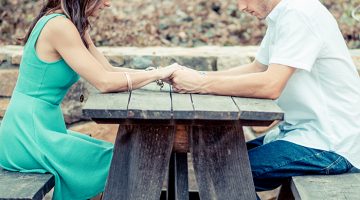 Mike discusses marriage in ministry with John and Daria Greening.
Self-care in its proper place is good, but that road can be slippery. We are not our own; we are Christ's.
David and Mike discuss the proposed updated purpose statement and how it better answers the question, "What is our purpose and our mission?"
God is a good Father. He loves to give good gifts. At the cross, the most significant suffering in history collided with the greatest gift anyone could ever offer.
Five reasons to invest in both your local and state fellowship.
It is God's business to turn people who are not good into people are who are. Justification declares us to be righteous based on the righteousness of another, so we are "good" in the estimation of God as He sees us in Christ.