World News Dec. 30: Since 1998, WORLD magazine has selected one Christian who has stood up against ungodly trends. This year WORLD has chosen Alan Chambers, president of Exodus International. Read more about this and other world news.

1978 Annual Conference resolution, passed by voting messengers. Worthy is the Lamb
SCHAUMBURG, Ill.—Several years ago Gospel Literature Services funded the first printing of Unger's Bible Handbook in Bengali. Now GLS is funding the second printing of this excellent resource.
World News Dec. 28: On Christmas Day, police across China tear gassed and beat Christians for worshiping at "unofficial" Christmas services. Read more about this and other world news.
1978 Annual Conference resolution, passed by voting messengers. Women and their God-given Position
World News Dec. 23: Several defectors from North Korea have noted their sympathies for the North Korean people, who they say will be forced to cry over their leader's death. Read more about this and other world news.
Christmas greetings from our GARBC Resource Center in Schaumburg, Illinois! We find great joy in serving  pastors and churches in the association and beyond.  Our …
Joy Brace earned her name early in life, having inherited her mother's sparkling eyes and easy laugh, and having somehow channeled a good deal of her father's personality, especially his serenity during the difficult times of life.
Sidney Capillas, pastor of Northside Harvest Baptist Church, San Jose, Calif.,  requests prayer for his home Filipino community: "A recent flash flood went through Cagayan …
World News Dec. 20: The battle over a nativity scene in Athens, Texas, reached new heights this past weekend when up to 5,000 supporters flooded the town square. Read more about this and other world news.
World News Dec. 16: Israel Prime Minister Benjamin Netanyahu is reaching out to Christians with warm wishes. Read more about this and other news.
1978 Annual Conference resolution, passed by voting messengers. Total Abstinence
GRAND RAPIDS, Mich.—Good News Baptist Church celebrated paying off the house and property adjacent to its building.
Christmas JOY from our family to yours! We pray that you will have a wonderful celebration of the Savior's birth! This Christmas our family will …

1978 Annual Conference resolution, passed by voting messengers. Persecution of Christian Believers
1978 Annual Conference resolution, passed by voting messengers. Mother and Unborn Child
CLARKS SUMMIT, Pa.—Jay Lucas, author of RBP's Ask Them Why, led a debate on whether Christianity or atheism presents a better framework for the protection and fostering of human rights.
MONONGAH, W.Va.—Leaders from four northern West Virginian churches met at Monongah Baptist Church with Jim Vogel, associate national representative of the GARBC, for a Saturday outreach seminar.
End-0f-the-year Blessing As 2011 ends, our staff asks that you give prayerful consideration to providing a financial gift to underwrite the expenses of our ministry. …
Connect at Worship Connect! Plan now to attend Worship Connect 2012, to be held March 2 and 3 at First Baptist Church, Silvis, Ill. Worship …
California Association Christian Workers' Retreat This CARBC annual retreat provides spiritual encouragement and practical help for servants of the Lord. The 2012 retreat, to held …
New RBP Women's Bible Study Faces of Perseverance by pastor's wife and popular author Juanita Purcell focuses on how four Bible characters—Joseph, Ruth, Job, and …
1978 Annual Conference resolution, passed by voting messengers. Home and Child
ARLINGTON HEIGHTS, Ill.—Guests could feel the excitement in the air as ladies from around the northwest suburbs of Chicago gathered at First Baptist Church for the fifth annual evening of Christmas Creations.
Calvin R. Stapert Eerdmans Publishing, 192 Pages, Paper, $15.00 Increase your knowledge and appreciation of this magnificent oratorio, so much a part of the Christmas …
WINNEBAGO, Minn.—Adults attending GARBC churches in Minnesota enjoyed getting together for a bus trip to Branson, Mo.
1978 Annual Conference resolution, passed by voting messengers. The Home
CLARKS SUMMIT, Pa.—Mel Walker, the author of several youth-ministry books published by Regular Baptist Press and former director of Student Ministries at RBP, has been named vice president for Alumni & Church Relations at Baptist Bible College and Seminary.
DVD Unusual Films (BJU Press), 135 min., $18.36 This video tells the story of a young man in the Roaring '20s who dreams of playing …
Matthew C. Hoskinson Bob Jones University Press, 228 Pages, Paper, $22.95 For many years Regular Baptist Press has published a well-received book written by Dr. …
Brian C. Brewer, ed. Judson Press, 174 Pages, Paper, $17.99 A press release for this book says that we are living in a post-
denominational age …
Roger N. McNamara Xulon Press, 156 Pages, Paper, $14.99 Troubling news about tragic sins committed against children comes to us constantly, it would seem, demanding …
QUEEN CREEK, Ariz.—Two churches in the Arizona Association of Regular Baptist Churches joined with two other independent Baptist churches for a great Men's Day.
AUSTIN, Minn.—First Baptist Church celebrated another of its bilingual Communion services on Nov. 6.
Please pray for the Council of Eighteen as they meet Monday, Nov. 14 through Wednesday, Nov. 16, at the GARBC Resource Center. During this time,
ZEBULON, N.C.—George Carapelle, U.S. Navy veteran and former pastor, died on Nov. 12, 2011, at age 90.
WALNUT CREEK, Calif.—Challenges peculiar to military personnel have come to the attention of the National Association of Nouthetic Counselors, and the organization has begun speaking to post-traumatic stress disorder and other needs as part of its Biblical counseling ministry.
CRESTON, Iowa—Lucille Riley, longtime missionary, died on Nov. 11, 2011. She was 83.
SCHAUMBURG, Ill.—Today America takes time to remember and be grateful for the men and women who have served in the Armed Forces of the U.S.
1978 Annual Conference resolution, passed by voting messengers. Homosexuality
During the Thanksgiving season, we believers are overflowing with our thanks to the Lord. As our GARBC staff gives God praise, we express our gratitude …
The GARBC and its ministries have helped thousands of churches, pastors, and individuals around the world. Now the association needs your support. Please consider giving …
3 Ways to Spread Christmas Joy Christ loves His church. Help the GARBC strengthen the ministries of pastors and local churches! This Christmas adopt a …
Contemporary Issues in Women's Ministry Forum Piedmont Baptist Graduate School, Winston-Salem, N.C., will present a women's ministry forum on Friday, Dec. 2, 9:00 a.m.–3:00 p.m. …
Missionary Home for Rent Fully furnished, well-kept, three bedroom, two bath, ranch style home with 2,400-square-foot living area, deck, and attached garage in Creston, Iowa. …
1978 Annual Conference resolution, passed by voting messengers. Extension Time for Equal Rights Ratification
ELYRIA, Ohio—First Baptist Church is spending the month of October celebrating its 175th anniversary, with the culmination on Sunday, Oct. 30.
When Kevin Bauder was invited to contribute a chapter to Zondervan's Four Views on the Spectrum of Evangelicalism, he knew he had a difficult task. …
"Taste and see that the Lord is good; blessed is the man who takes refuge in him" (Psalm 34:8, NIV). When Rob and I married, …
One Sunday morning during the Sunday School hour, a bomb went off outside a church. After the confusion had ended, the injured cared for, and …
Among my responsibilities as associate national representative of the GARBC is working with churches that are in pastoral transition. Much of that work focuses on …
A Confessional Evangelical Response "At face value, [secondary separation] would seem to imply that orthodox believers would never seek to rescue or redeem wayward institutions …
My wife and I were talking about the spiritual hazards in the current culture when she asked, "How do believers make it these days without …
Q. In Genesis 3:22, God said, "Behold, the man has become like one of Us, to know good and evil." Many theologians say "Us" is …
When the students enter the classroom at Emmanuel Bible Institute, the first thing they see is a message written on the board: "You can do …
Some of the most frequent criticisms of fundamentalism are actually criticisms of revivalism, says Kevin Bauder in Four Views on the Spectrum of Evangelicalism. Describing …
The release of Four Views on the Spectrum of Evangelicalism has sparked much conversation about the relationship between fundamentalism and confessional evangelicalism (sometimes referred to …
1978 Annual Conference resolution, passed by voting messengers. Equal Rights Amendment
ENDICOTT, N.Y.—West Corners Baptist Church has started replacing its boiler and water heater with help from the GARBC's Baptist Builders Club.
TSIKO, Togo—Over 100 people gathered at the Center for Christian Materials in Tsiko, Togo, to celebrate 15 years of God's faithfulness.
MIDDLEVILLE, Mich.—Bruce Stewart, longtime pastor, died on Oct. 24, 2011, at age 75.
MOUNT HOPE, W.Va.—The phrase "Old-Fashioned Facebook," coined by Dean of Students David Childs, captured the essence of Appalachian Bible College's Alumni Homecoming.
STATE COLLEGE, Pa.—Faith Baptist Church held a ground-breaking service for phase one of its facility expansion.
LAPORTE, Calif.—Men throughout California enjoyed a Men's Retreat at Pilot Lake Camp Sept. 29–Oct. 1.
1978 Annual Conference resolution, passed by voting messengers. Casino Gambling
Please note update on visitation, viewing, and memorial service, as follows. Robert F. Hunter Sr., a Baptist pastor and senior statesman in racial reconciliation, has …
BUSSEY, Iowa—At first glance, Bussey, Iowa, seemed an unlikely place for a church plant.
MASON CITY, Iowa—On Nov. 11, 1980, six families met at a local YWCA to establish Faith Baptist Fellowship. This year the church has celebrated its 30th anniversary.
CARROLL, Iowa—Faith Baptist Church hosted a statewide singles outing.
TRACY, Calif.—"Behemoth" is the name Pastor Tim Heinrich deemed for his mammoth cargo trailer that transports supplies for Crossroads Baptist Church. The term also fits the church's fifth anniversary.
BATAVIA, N.Y.—This past spring Grace Baptist Church broke ground on a 2.7-million-dollar addition. Now as construction gets under way, the congregation is making their own mark on the building through prayer and gratitude to God.
Isn't it great as Christians to possess good news! October's E-Info shares GARBC happenings that give reason to rejoice. View E-Info now! Putting Others First …
See Christ's Church Multiplied Whenever a new church is planted in our association, it's reason to celebrate! Get out the party hats and blow up …
The GARBC and its ministries have helped thousands of churches, pastors, and individuals around the world. It is your turn to help out the Regular Baptist Ministries. …
Replacement Theology Series The fall conference of the Wisconsin Association of Regular Baptist Churches, Oct. 21 and 22, will feature Dr. Roy Beacham of Central …
3 Ways to Spread Christmas Joy Christ loves His church. Help the GARBC strengthen the ministry of pastors and local churches! This Christmas adopt a …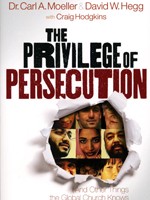 Dr. Carl A. Moeller and David W. Hegg Moody Publishers, 152 Pages, Paper, $13.99 Following Christ can be deadly in many parts of the world, …
Stephen Ong Chambers Press, 178 Pages, Paper, $8.00 Ong answers questions such as, What causes leaders to go bad? How can one prevent bad leaders …
Charles Anderson WinePress Publishing, 208 Pages, Paper, $16.95 A church planter with Baptist Mid-Missions tells of his experiences in sharing Christ on a 2,160-mile hike.
Mark Galli Tyndale House, 203 Pages Paper, $12.99 God Wins is a response to a controversial book, Love Wins, by Rob Bell. Bell's basic thesis …
OLYMPIA, Wash.—Doris Merle Wiley Cox, a former curriculum writer for Regular Baptist Press, died on Sept. 6. She was 86.
SAN JOSE, Calif.—When Pastor Ron Shaw of Sunrise Valley Baptist Church learned of church member Sidney Capillas's call to begin a new church, he thought, "I don't want to lose him and his wife."
Andrew Himes Chiara Press, 344 Pages, Paper, $16.95 Many people probably don't know that evangelist and editor John R. Rice had a black sheep in …
Michael J. Peck Baptist Church Planters Couple's Edition ($7.95), Leader's Edition ($19.95), DVD ($39.95) Some time ago Michael Peck came up with a premarital counseling …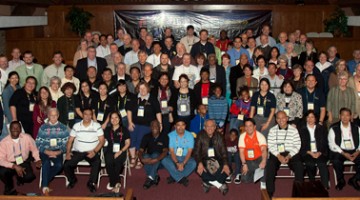 INDIANAPOLIS—"The task is too big to be done alone," says Ariel Abadiano as he greets the 200 guests assembled for the North American Missions Congress, held on the campus of Crossroads Bible College.
SCHAUMBURG, Ill.—Many GARBC churches have held services to mark the 10th anniversary of 9/11, partnering with GARBC chaplains to host community events.
MARYSVILLE, Ohio—James A. Ruck, former church-planting missionary, died on Sept. 21, 2011, at age 76.
LAPEER, Mich.—Donald L. Rettger, 84, died Sept. 21, 2011. Donald was the founder of the Committee on Missionary Evangelism.
"Governing is a lot harder than people think it is," says Emily Nance, a member of Faith Baptist Church, Winter Haven, Fla. "I think it's …
CLARKS SUMMIT, Pa.—When Tropical Storm Lee caused massive fall flooding in northeastern Pennsylvania, youth pastor Frank Passetti organized a group of students to help with flood relief.
CLARKS SUMMIT, Pa.—Students and faculty from Baptist Bible College have spent a day volunteering in local communities mopping up after a flood hit a three-county area near the college campus.
Please continue to pray for Pastor Mike Spiegel and the congregation of First Baptist Church, Newark Valley, N.Y., as they continue to respond to the …
ROCHESTER, N.Y.—On Sept. 11, 2011, Pastor David Whiting of Northridge Church preached "9/11: Ten Years Later" to commemorate the day and consider "how committed Christ-followers view 9/11 differently from the rest of the nation."
Please pray for Bob and Vicki Lenzi, pastor and wife of Calvary Baptist Church in Kingman, Ariz. Recently Bob learned that he has stage four …
ANKENY, Iowa—When Katie Peters returned to the states last year from Saipan, she wouldn't have dreamed that she would be going back to the island to lead her alma matter's first sports missions trip.
First Baptist Church of Johnson City, New York, is in need of Bibles, cleaning supplies, used clothing, food staples, toys, children's books, etc., to supply …
PARKERSBURG, W.Va.—Eric M. Tucker was licensed to the gospel ministry at Bible Baptist Church.
Baptist Bulletin photographer Darrell Goemaat writes of his experiences in New York City 10 years ago, shooting a story about First Baptist Church and its community prayer vigil.
1977 Annual Conference resolution, passed by voting messengers. Ukrainian Evangelical Baptist Fellowship
As September arrives, so do many opportunities for church ministry. Glean from the know-how of pastors and leaders in our GARBC network. Read September E-Info …
MULBERRY, Fla.—Frank R. Chittock, a retired pastor, died on Aug. 22. He was 84.
National Moment of Remembrance: Sunday, Sept. 11 The U.S. Senate unanimously passed a resolution on July 22 establishing a Moment of Remembrance to memorialize the …
New Pastoral Cohort Forming Pastors across the nation—Arizona, California, Colorado, Indiana, Iowa, Massachusetts, Minnesota, Ohio, and Vermont—are participating in an online pastoral cohort, hosted by …
Church Seeking Three Full-time Positions Northridge Church, a Baptist church in Rochester, N.Y., is seeking to hire three full-time positions: director of visual arts (doing …
1977 Annual Conference resolution, passed by voting messengers. Pornography
Q. When the Hebrews left Egypt, they took their herds with them. Why didn't they eat their flocks instead of complaining and receiving manna? Also, …
Q. Recently I was introduced to some literature by a group that says believers should petition angels. The group says that angels are our best …
Sometimes our church outreach events are our community's best kept secret. We do a great job planning them—safety clinics, classic car shows, sportsmen's dinners, sports …
Because so many church groups have embraced the 1984 edition of the NIV, many denominations are now evaluating the 2011 version for possible adoption. But …
Evaluating a new English translation of the Bible can be quite difficult. We have such a wealth of options already accessible in our language that …
Anyone can understand this magazine article if they read carefully. Wait, stop. I'm curious to know what our readers think when they read that first …
A few years ago I decided that using my wife's kitchen shears to edge around my house's sidewalks was not only embarrassing my family (my …
GARBC Newsletter for Your Ministry SEPTEMBER 2011 BALANCE—what does that word mean to you? The teeter-totter of life presents us with work vs. rest, patience …
SEBRING, Fla.—Vernon Kelley Billington, a former pastor, died on Aug. 25, 2011. He was 91.
Accomplishing More by Slowing Down Slowing down is difficult. For me, it actually seems counterintuitive because I often get praised for thinking well on my …
Give Me a Break! Facing a fall schedule that is jam-packed with activities and responsibilities? As the wife of a pastor who is also a …
8 Mistakes in Recruiting and Keeping Volunteers Where would we be without those faithful workers who regularly give of their time to serve in our …
Bringing the Church to Your Community "If your church closed down today, would your town know that you were gone? Would they miss you?" When …
Preparing Teens for an International Missions Trip Youth leaders Nikolai and Kristi Payne recently returned from taking a team of 14 teens on an ambitious …
Books for Internationals Do you have Bible study references books or other books in your library that you really don't use? Has a loved one …
A prayer request from Sidney Capillas, pastor of Northside Harvest Baptist Church, church plant of Sunrise Baptist Church, Ron Shaw, pastor: "I would appreciate your …
BREESPORT, N.Y.—Youth groups from churches in the Empire State Fellowship meet annually for The Gathering, a statewide youth rally.
1977 Annual Conference resolution, passed by voting messengers. Inspiration and Inerrancy